Držiaky a nabíjačky do auta zaistia fixáciu a dobíjanie mobilných telefónov, tabletov, GPS a ďalšieho príslušenstva. Niektoré umožňujú aj dobíjanie vloženého prístroja pomocou integrovaného dobíjacieho kábla s 12 V koncovkou.
Continue
Držiak do auta vyberajte podľa zariadení, ktoré do neho chcete vkladať
Univerzálny alebo špecializovaný držiak?
Univerzálne držiaky
Sú ideálne, ak máte viac telefónov či tabletov, prípadne sa v automobile striedate s ďalším vodičom. Bývajú vhodné na zariadenia v rámci určitého veľkostného rozpätia (napr. mobily s uhlopriečkou od 4 do 6 palcov). Oproti špecializovaným držiakom môžu zakrývať niektoré konektory, prípadne tlačidlá mobilu, tabletu alebo GPS navigácie. Doporučujeme preto najskôr na základe obrázkov vizuálne skontrolovať konštrukciu držiaka a porovnať ju s umiestnením konektorov a tlačidiel na vašom zariadení.
Špecializované držiaky
Výhodou špecializovaných držiakov, teda držiakov určených na jedno konkrétne zariadenie, prípadne modelový rad je, že v drvivej väčšine prípadov nezakrývajú konektory alebo tlačidla vášho zariadenia. Zároveň do nich mobil, tablet či GPS navigácia presne zapadne. V porovnaní s kvalitatívne podobnými univerzálnymi držiakmi bývajú o niečo drahšie.

Na sklo

Na palubnú dosku

Do ventilácia

Na opierku hlavy
Montáž držiaka vyberajte podľa osobných preferencií
Jednoznačne nemožno povedať, ktorý typ pripevnenie drží najlepšie, prípadne ktorý je lepší. Záleží skôr na vašich osobných preferenciách a možnostiach automobilu.
Na čelné sklo
Uchytenie držiaka zaisťuje prísavka. Odporúčame vyberať skôr drahšie modely (od 20 až 25 eur), v prípde ktorých býva prísavka vyrobená z tvrdšieho materiálu. Vďaka tomu dokáže vytvoriť väčší podtlak, a tak nehrozí takmer žiadne riziko, že držiak spadne. Drobnou nevýhodou držiakov na čelné sklo je, že prísavka na čelnom skle čiastočne obmedzuje výhľad z vozidla.
Na palubnú dosku
Držiak sa pripevňuje pomocou špecializovanej prísavky, prípadne v kombinácii so samolepiacou podložkou, ktorá zmení povrch palubnej dosky na porovnateľný s čelným sklom. Pri odstránení podložky však na palubnej doske môžu zostať ťažko odstrániteľné zvyšky lepidla.
Do otvorov ventilácie
Ide o praktické riešenie, keď máte telefón alebo tablet stále poruke. Majte však na pamäti, že v prípade dizajnových výduchov, najmä pri tých s príliš širokými ramenami mriežky, nemusíte držiak upevniť.
Na opierku hlavy
Používa sa v súvislosti s tabletmi. Tento typ držiakov umožní na zadných sedačkách pohodlne sledovať filmy alebo seriály. Hodí sa, ak máte deti, alebo na spríjemnenie dlhých ciest.
Na čo ďalšieho sa pri výbere držiaka do auta zamerať
Spojenie prísavky s držiakom
Kĺbové – spoľahlivé a stabilné uchytenie bez hojdania, ktoré zachováva bezproblémové polohovanie.
Husí krk – ideálne do dodávok a nákladných automobilov, kde potrebujete prekonať väčšiu vzdialenosť od čelného skla. Tento spôsob síce umožňuje veľký rozsah nastavenia polohy prístroja. Na menej kvalitných cestách však hrozí, že sa prístroj na husom krku bude neustále hojdať.

Husí krk

Kĺb
Mechanizmus uchytenia prístroja v držiaku
Svorky – najspoľahlivejšie. Odporúčame vaničky, kde sa zariadenie vkladá spredu. Zasúvanie zhora môže byť zložitejšie.
Nanoprísavka – ťažko udržiavateľné a skôr krátkodobé riešenie: ak sa na prísavku nachytajú nečistoty, môže vám telefón alebo tablet spadnúť.
Magnet – veľmi jednoduchý a praktický systém, pri dostatočnej sile magnetu rovnako veľmi spoľahlivý. Počítajte však s tým, že priamo na zadnú stranu mobilu alebo do puzdra je nutné nalepiť kovový pliešok, ktorý zaistí spojenie s magnetom.

Držiak sa svorkami

Držiak s prísavkou

Magnetický držiak
Nabíjanie mobilov a tabletov v aute
Niektoré držiaky sú vybavené integrovaným dobíjacím káblom s 12 V adaptérom, iné sa dodávajú bez príslušenstva na dobíjanie. Pred kúpou držiaka si overte, či držiak v dôsledku nevhodného tvarovania nezakrýva dobíjací konektor vášho prístroja.
Nabíjačky do auta slúžia na dobíjanie elektroniky prostredníctvom zásuvky zapaľovača. Môžu mať doplňujúce funkcie, napríklad ukladanie polohy na lokalizáciu zaparkovaného vozidla pomocou smartfónu alebo sledovanie napätia autobatérie.
Hide description
Was this information useful?
This form is for collecting Feedback Only. If you have any other inquiries, please our Customer Care team here.
Is something missing or displayed incorrectly? Let us know your suggestions so we can improve the website and customer experience.
Best Deals
1.
Universal Mount , attachment type: for ventilation
2.
Stand - for tablets, made out of aluminium, three-position
3.
Car Charger - Outputs 1x USB 5V/2.4A, 1x USB QC 3.0
Držiaky a nabíjačky do auta
Existuje několik možností, jak v autě poslouchat hudbu v MP3 formátu. První z nich je...
Reflexní prvky jsou někdy podceňovanou výbavou, za snížené viditelnosti jsou však pro chodce i cyklisty...
Autem na lyže do Beskyd
V dnešním díle navštívíme malebné Beskydy. Vyzdvihneme nejenom ta nejlepší lyžařská střediska, ale také...
Kamery do auta jsou tu vždy pro vás. V případě nehody poskytnou důkaz ve váš prospěch a v běžném provozu...
Přinášíme vám exkluzivní cestovatelský seriál! Nenechte si ujít nejpodrobnější informace o cestách za...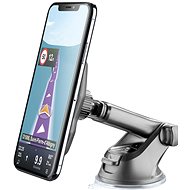 Cellularline MAG4 Pilot Force Wireless black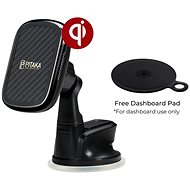 Pitaka MagMount Qi Wireless Dashboard Mount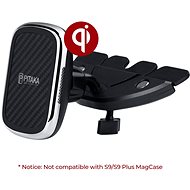 Pitaka MagMount Qi Wireless CD Slot Mount
Držiaky a nabíjačky do auta
In the category Držiaky a nabíjačky do auta on Alza.sk, we currently have a total of 285 products, which you can easily buy online and get quickly delivered. See all of your purchases and make orders on our easy-to-use app.
Enter product name
Note (link, Part number etc.):
Check out products sorted by price starting with the lowest price in the category cheap držiaky a nabíjačky do auta
Check out products sorted by price starting with the highest price in the category best sellers, best držiaky a nabíjačky do auta
You'll find products sorted by reviews starting from the highest ranked in držiaky a nabíjačky do auta reviews