Autopoťahy poslúžia na ochranu volantu, čalúnenia a pásov, zohriatie sedačiek v zimnom období alebo napríklad na masáž chrbta. Aké druhy poťahov existujú?
Continue
Klasické autopoťahy na sedačku
Chránia čalúnenie sedadiel pred nečistotami a opotrebovaním. Súčasne môžu vhodne doplniť interiér vozidla. Inštalácia univerzálnych autopoťahov na sedačku je jednoduchá. Nevyžaduje demontáž sedadla ani žiadne špeciálne náradie. Poťahy sa spravidla len natiahnu cez sedadlá.
Masážne autopoťahy na sedačku
Využívajú štruktúrovaný povrch (spravidla drevené guličky), prostredníctvom ktorého príjemne masírujú telo. Masážne autopoťahy podporujú krvný obeh, pomáhajú znižovať únavu aj bolestivosť chrbta. Medzi chrbtom vodiča a sedadlom vytvárajú priestor na prúdenie vzduchu. Vďaka tomu sa človek pri jazde toľko nepotí.
Vyhrievané autopoťahy
Vyhrievané autopoťahy využijete ich najmä v zimných mesiacoch. Spravidla ide o poťahy na sedačky alebo vyhrievané autokoberce. Napájajú sa z 12 V zásuvky zapaľovača.
Poťahy na volant
Chránia povrch volantu pred opotrebovaním. Poťahy na volant bývajú vyrobené z materiálov, ktoré sa pohodlne držia a nešmýkajú, ako sú koža alebo plast.
Poťahy na bezpečnostné pásy
Primárne sú určené pre deti. Zabránia otlakom na ich jemnej koži v oblasti krku a tváre. Niektoré poťahy na bezpečnostné pásy sú navrhnuté na motívy rozprávkových postavičiek s tým, že o hlavu postavičky si vaše dieťa môže pohodlne oprieť svoju hlavičku.
Hide description
Was this information useful?
This form is for collecting Feedback Only. If you have any other inquiries, please our Customer Care team here.
Is something missing or displayed incorrectly? Let us know your suggestions so we can improve the website and customer experience.
Best Deals
1.
Heated car seat Universal heated seat cover, reinforced frame, 12V plug into the car's cigarette lighter socket. Built-in thermostat control panel on the power cord. Suitable for all types of cars, fixing the seat using rubber popruhů.Potah can also be used on the seats, which are built side airbags in the back of the front sedadel.Potah is equipped with a built-in thermostat and control with which you can choose the low (LO) or high ( HI) mode heating blanket.
2.
Heated car seat - 12V power supply, universal size, built-in thermostat, controller with selectable heating temperature
3.
Blanket - Protects the bottom, side and rear of the luggage compartment, dimensions 125 x 100 x 60cm, sidewall size 71 x 31cm
Autopoťahy
Zima je pro všechny řidiče nejtěžším obdobím v roce. Řízení nekomplikuje jen počasí, ale i brzká tma...
Existuje několik možností, jak v autě poslouchat hudbu v MP3 formátu. První z nich je...
V dnešním díle navštívíme malebné Beskydy. Vyzdvihneme nejenom ta nejlepší lyžařská střediska, ale také...
Kamery do auta jsou tu vždy pro vás. V případě nehody poskytnou důkaz ve váš prospěch a v běžném provozu...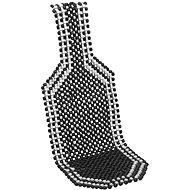 Compass Seat Cover Balls Black 127 x 38cm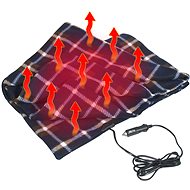 Compass Heated Blanket 12V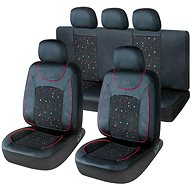 Compass SKY Seat Cover Set 11pcs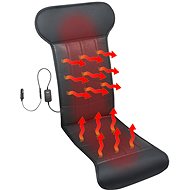 Compass Heated STRICK 12V Seat Cover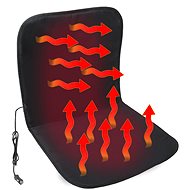 Compass Heated Seat Cover 12V BLACK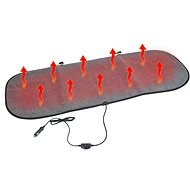 Compass TEDDY, Rear Heated Seat Cover with Thermostat, 12V
Autopoťahy
In the category Autopoťahy on Alza.sk, we currently have a total of 91 products, which you can easily buy online and get quickly delivered. See all of your purchases and make orders on our easy-to-use app.
Enter product name
Note (link, Part number etc.):
Check out products sorted by price starting with the lowest price in the category cheap autopoťahy
Check out products sorted by price starting with the highest price in the category best sellers, best autopoťahy
You'll find products sorted by reviews starting from the highest ranked in autopoťahy reviews