Shop for drugstore products and baby supplies more conveniently. In Alza Maxi, you will find dozens of popular products whose price is marked with the "Best price guarantee" button. If you find a better offer in the Czech Republic, contact us, we will find a solution together. Moreover, your order will be delivered quickly via our AlzaBoxes, to one of our branches or even to your home. More information about the terms and conditions of our Best Price Guarantee Program available here.
Was this information useful?
This form is used only for evaluating the information in the description above.
If you have any question about our products, services, transport or any other request, please contact our customer support.
What should be improved? Is anything missing here? Is anything wrong? Share it with us.
Best Sellers
1.
Baby Nappies for children 9 – 14kg, size 4 , moisture Indicator - 0.23 €/pcs
2.
Baby Nappies for children 6 – 10kg, size 3 , moisture Indicator - 0.19 €/pcs
3.
Mouthwash - against tooth decay and against gingivitis, 1000 ml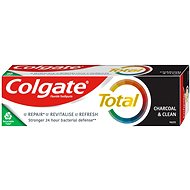 COLAGATE Total Charcoal 75ml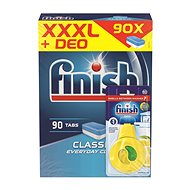 FINISH Classic 90 pcs + Dishwasher Freshener Lemon & Lime
Maxi Bestsellers
In the category Maxi Bestsellers on Alza.sk, we currently have a total of 282 products, which you can easily buy online and get quickly delivered. See all of your purchases and make orders on our easy-to-use app.
Enter product name
Note (link, Part number etc.):