Na kvalitnú a efektívnu prácu je potrebné mať zodpovedajúce kancelárske vybavenie. Priblížime vám základné druhy kancelárskych zariadení a ich výhody a nevýhody. Čo všetko sa vám môže hodiť pri PC v kancelárii?
Continue
Kancelárske myši
Kancelárske myši poskytujú vďaka ergonomickej konštrukcii maximálny komfort pri práci. Sú k dispozícii v drôtovom a bezdrôtovom vyhotovení s dlhou výdržou batérie. Kancelárske myši vynikajú aj priaznivou cenou a kompaktným vyhotovením.
i
Môžete vyskúšať aj vertikálne myši, ktoré ponúkajú prirodzený spôsob držania, a tým znižujú záťaž na zápästí vedúcu k vzniku syndrómu karpálneho tunela.
Klávesnica ku každému počítaču
Kancelárske klávesnice sa hodia na každodennú prácu. Sú štandardne vybavené numerickou časťou a pokročilejšie modely majú elegantné podsvietenie, vďaka ktorému môžete pohodlne pracovať aj v prítmí alebo v úplnej tme.
Kancelárske klávesnice môžete kúpiť aj vo vyhotovení s mechanickými spínačmi, ktoré zaručia vysokú odolnosť, dlhú životnosť a maximálny komfort pri práci.
Projektory pre dokonalé prezentácie
Kancelárske projektory sú určené na premietanie prezentácií na firemných stretnutiach a konferenciách. Vďaka vysokej svietivosti s nimi možno premietať aj v osvetlených miestnostiach. Projektory môžete kúpiť aj v bezdrôtovom vyhotovení, ktoré vďaka WiFi pripojíte k vášmu počítaču bez káblov.
Počítačové zostavy do každej kancelárie
Kancelérske PC zostavy slúžia najmä na prácu s kancelárskymi aplikáciami, e-mailovým klientom a internetovým prehliadačom. Zostavy na náročné grafické aplikácie, strih videa či 3D animácii sú osadené výkonnými grafickými kartami, silným procesorom a dostatkom pamäte RAM.
Pri výbere PC do kancelárie môžete nahliadnuť do našej ponuky špeciálne zostavených kancelárskych Alza PC zostáv, kde sa zároveň dozviete viac o ich výhodách.
Pracovné notebooky
Kancelárske notebooky vsádzajú na kompaktné rozmery, vysokú výdrž batérie a kvalitné komponenty s dostatkom výkonu na prácu s kancelárskymi aplikáciami. Často ponúkajú aj SSD disk na rýchlu a pohodlnú prácu so súbormi. Kancelársky notebook je vďaka menším rozmerom vhodný na prenášanie.
i
Zaujímavou alternatívou ku kancelárskym počítačom a laptopom môžu byť kompaktné All-In-One počítače do kancelárie, v ktorých sú všetky PC komponenty integrované do monitora. Toto riešenie významne šetrí miesto.
Sieťové prvky, bez ktorých sa v kancelárii nezaobídete
Sieťové prvky v podobe veľkokapacitných serverov, výkonných routerov a praktickej kabeláže sú nenahraditeľnou súčasťou každej dobre vybavenej kancelárie. Skvele sa hodia na pripojenie všetkých zariadení k internetu a na vytvorenie lokálnej siete.
Kancelársky softvér
Kancelársky softvér zaručene patrí do každého pracovného PC. Balíček aplikácií Microsoft Office ponúka kompletný softvér na každodennú prácu s textovými dokumentmi, tabuľkami, prezentáciami a obsahuje e-mailový klient.
Hide description
Was this information useful?
This form is for collecting Feedback Only. If you have any other inquiries, please our Customer Care team here.
Is something missing or displayed incorrectly? Let us know your suggestions so we can improve the website and customer experience.
Best Deals
1.
IP Camera - inner use with display resolution of 1920 × 1080px, 360 ° viewing angle, rotation, night vision with 9m max. identification range, motion detection, PIR sensor, built-in microphone, built-in speaker and cloud platform, MicroSD memory card slot max. 64GB, compatible with Google Assistant and Amazon Alexa, connection via WiFi, app for Android and iOS in English, Network power supply
2.
Laptop - Intel Core i7 9850H Coffee Lake, 15.6" IPS anti-glare 3840 × 2160, RAM 32GB DDR4, NVIDIA Quadro T2000 4GB, SSD 512GB, numeric keypad, backlit keyboard, webcam, USB-C, fingerprint reader, 6-cell battery of 90 Wh, Windows 10 Pro (NBD)
3.
LCD monitor - curved, Full HD 1920 × 1080, VA, 16:9, 1ms, 144Hz, FreeSync, 8bit, 250cd/m2, 3000:1 contrast, HDMI 1.4, DisplayPort 1.2, VGA, headphone output, adjustable height, VESA
Kancelárske PC a príslušenstvo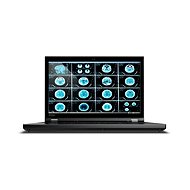 Lenovo ThinkPad P53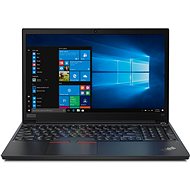 Lenovo ThinkPad E15-IML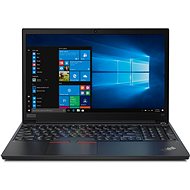 Lenovo ThinkPad E15-IML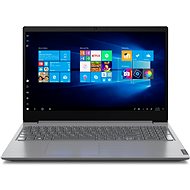 Lenovo V15-IWL Iron Grey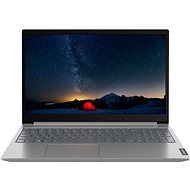 Lenovo ThinkBook 15-IML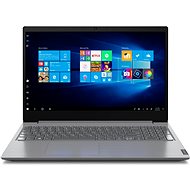 Lenovo V15-IWL Iron Grey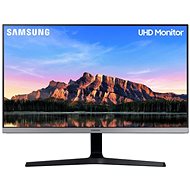 28" Samsung U28R550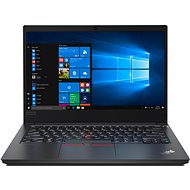 Lenovo ThinkPad E14-IML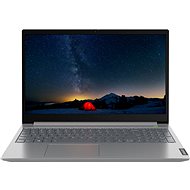 Lenovo ThinkBook 15-IML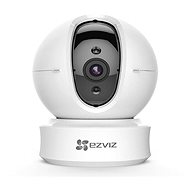 EZVIZ C6CN
Kancelárske PC a príslušenstvo
In the category Kancelárske PC a príslušenstvo on Alza.sk, we currently have a total of 5398 products, which you can easily buy online and get quickly delivered. See all of your purchases and make orders on our easy-to-use app.
Enter product name
Note (link, Part number etc.):