Poznámkové bloky sú na rýchle zapisovanie všetkých poznámok a myšlienok ideálnou formou. Vybrať si môžete z rôznych vzorov – od decentných, po veselé a farebné s niekoľkými spôsobmi väzby. Aký zápisník či diár si teda vy aj vaše deti môžete vybrať?
Continue
Väzba poznámkových blokov
Pre prehľad v schôdzkach, jednoduchšie plánovanie pracovného týždňa a zapisovanie školských úloh sú pre vás diáre, zošity a rôzne zápisníky ideálne. Ich kvalitné vyhotovenie odolá aj častému listovaniu a vyťahovaniu z pracovnej tašky a aktovky. Aby ste si svoj diár či zápisník mohli vybrať podľa vlastných požiadaviek, máte na výber niekoľko typov väzieb a motívov.
Lepená väzba je pri poznámkových blokoch, zápisníkoch a diároch na trhu najrozšírenejšia. Jednotlivé listy zápisníku sú zlepené do chrbta a zavesené do mäkkej či tvrdej obálky.
Krúžková väzba umožňuje otáčanie listov zápisníkov o 360° bez toho, aby sa samovoľne zatvárali. Výhodou krúžkového diára je tiež jednoduché odtrhávanie listov z väzby.
Magnetické svorky v zošite umožňujú ukladanie všetkých dôležitých dokumentov, ktoré chcete mať neustále pri sebe. Pri diároch s magnetickými svorkami si mimo základnú súpravu papierov môžete pridať na každú stranu až 50 vlastných dokumentov.
Formáty zápisníkov a ich dizajn
Poznámkové bloky a diáre si môžete vyberať vo formáte A4 a A5. Vhodné sú nielen do kancelárie, ale aj pre deti do školy. Preto si môžete vyberať z univerzálnych aj detských motívov diára.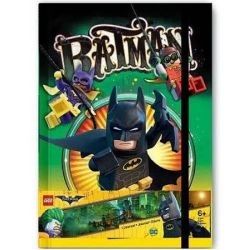 Zápisník s lepenou väzbou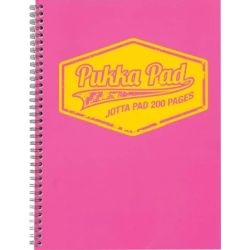 Poznámkový blok s krúžkovou väzbou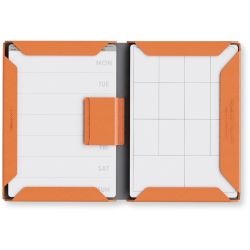 Zápisník s magnetickými svorkami
Hide description
Was this information useful?
This form is for collecting Feedback Only. If you have any other inquiries, please our Customer Care team here.
Is something missing or displayed incorrectly? Let us know your suggestions so we can improve the website and customer experience.
Best Deals
1.
Pad - the first reusable smart block of the future that will last forever, you can choose from 4 colours, using the pen or fixes Pilot FriXion can delete all pages by simply wiping with a damp cloth
2.
Pad - recommended age from 3 years
3.
Pad - the first reusable smart block of the future that will last forever, you can choose from 4 colours, using the pen or fixes Pilot FriXion can delete all pages by simply wiping with a damp cloth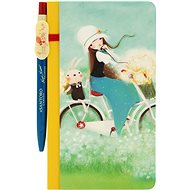 Kori Kumi Jotter with Pen - Summertime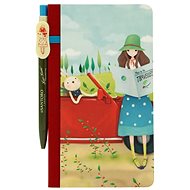 Kori Kumi Jotter with Pen - Road Trip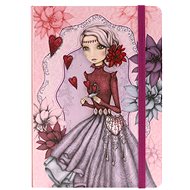 Mirabelle Hardcover Notebook - Secrets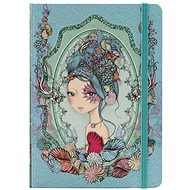 Mirabelle Hardcover Notebook - Marina
Enter product name
Note (link, Part number etc.):