Kancelárske počítače slúžia predovšetkým na prácu s pokročilými firemnými aplikáciami, súpravou kancelárskych programov Microsoft Office, internetovým prehliadačom a pod. K dispozícii sú klasické stolné PC alebo All-in-One počítače zabudované do monitora.
Continue
Aký typ kancelárskeho počítača vybrať
Klasické stolné počítače – vhodné na firemné aj domáce použitie. Komponenty možno ľahko vymieňať, a tým zvyšovať výkon počítača. Ide o najrozšírenejší typ.
All-In-One počítače – počítače zabudované v monitore šetria miesto v kancelárii. Majú štýlový dizajn.
Mini počítače – malé počítače s nízkou spotrebou a nižším výkonom. Vhodné skôr na menej náročné použitie, ako napríklad na prácu s textom či surfovanie na internete. Mini PC možno pripojiť aj k monitoru alebo televízoru, potom fungujú ako multimediálne centrum.
Procesor
Intel Core i3 – poskytnú výkon dostatočný na surfovanie na internete či sledovanie multimédií.
Intel Core i5 – zvládnu aj náročnú prácu s fotografiami, videom a náročnými aplikáciami.
Intel Core i7 – najvýkonnejšie procesory určené na spracovanie 4K videa či modelovanie.
Procesory Intel Atom, Celeron a Pentium sú vhodné na základnú, nenáročnú prácu.
AMD A8 – výkonom na úrovni zhruba Core i5, vhodné teda aj na prácu s fotografiami a videom.
AMD A10 – podobne ako Core i7 zvládnu spracovanie videa vo vysokom rozlíšení, modelovanie apod.
Operačná pamäť
Čím viac operačnej pamäte, tým viac okien prehliadača alebo aplikácií môžete naraz spustiť.
4 GB – úplné minimum na pohodlnú prácu.
8 GB – na bežné kancelárske využitie úplne dostatočné. Umožňujú prácu s mnohými otvorenými oknami prehliadača a aplikáciami.
16 GB a viac – vhodné aj na náročnú prácu s mnohými spustenými procesmi.
Grafická karta
Na prácu s balíkom Office a bežnými aplikáciami postačí grafika integrovaná na procesore. Na graficky náročnejšiu prácu vyžadujte dedikovanú grafickú kartu.
NVIDIA GeForce GT – odľahčenejší modely, poskytnú vysoký grafický výkon.
NVIDIA GeForce GTX – optimalizovaná na maximálny výkon pri grafických úlohách.
Typ úložiska
HDD – vyššia kapacita za rovnakú cenu, ako SSD.
SSD – mnohonásobne rýchlejší ako HDD, prejaví sa vo svižných reakciách. Zvyšujú cenu počítača.
HDD + SSD – jednotka s dvoma diskovými oddielmi v jednom. Kombinuje výhody oboch typov, a to veľkú kapacity HDD a rýchlosť SSD.
SSHD – klasický HDD s pamäťou SSD. HDD slúži na ukladanie dát, menšia NAND flashová pamäť (SSD) na najčastejšie využívané programy, ako je operačný systém.
Kapacita úložiska
Veľkosť úložiska vyberajte podľa toho, či budete do počítača potrebovať ukladať veľké množstvo súborov.
128 GB – pojme skôr menej objemné programy a súbory.
256 GB – veľkej časti používateľom bude stačiť.
512 GB – vhodné na objemné programy a tisíce súborov.
1 TB a viac – vhodné pre intenzívne použitie.
Konektivita
Čím viac konektorov, tým viac zariadení budete môcť k počítaču pripojiť.
HDMI, DVI, VGA, DisplayPort – obrazové konektory na pripojenie monitora, projektora a pod.
USB – konektor na pripojenie klávesnice, myši, externých diskov a pod. Štandardom je USB 2.0, USB 3.0., najnovší typ je USB 3.1. Na časté pripájanie flashdiskov je dobré, aby bol USB konektor dobre prístupný.
LAN – na pripojenie k sieti.
Konektor na slúchadlá a mikrofón/Com audio jack – na pripojenie slúchadiel alebo mikrofónu.
Hide description
Was this information useful?
This form is for collecting Feedback Only. If you have any other inquiries, please our Customer Care team here.
Is something missing or displayed incorrectly? Let us know your suggestions so we can improve the website and customer experience.
Best Deals
1.
All In One PC 15,6" 1366 × 768, Intel Celeron N4000 Gemini Lake 2,6 GHz, Intel UHD Graphics 600, RAM 4GB DDR4, SSD 128GB, Without Optical Drive, Wi-Fi, VGA D-SUB and HDMI, 2× USB 3.1, Endless OS
2.
All In One PC 21,5" 1920 × 1080, Intel Pentium Dual Core 5405U Whiskey Lake, Intel UHD Graphics 610, RAM 4GB DDR4, HDD 1TB 5400 RPM, DVD, Wi-Fi, HDMI, 2× USB 3.1, 2× USB 2.0, Windows 10 Home
3.
Computer , Intel Core i5 8500 Coffee Lake vPro 4,1 GHz, Intel UHD Graphics 630, RAM 8GB DDR4, SSD 256GB, DVD, HDMI and DisplayPort, 4× USB 3.1, 4× USB 2.0, Case Type: Mini Tower, Windows 10 Pro, (NBD)
Kancelárske PC zostavy
Zajímali jste se někdy o údržbu svého zařízení? Trpí váš počítač přehříváním, náhlými propady&...
Potřebujete naformátovat disk pro herní konzoli, vytvořit externí disk, který bude spolupracovat s Windows...
Acer zavádí od 1. června 2018 pro vybrané produkty ze svého obsáhlého portfolia prémiovou servisní podporu...
HP uvede v létě na náš trh unikátní All in One sestavu pro designéry. HP Sprout G2 je výkonný počítač s...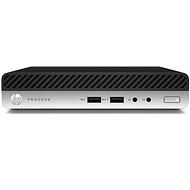 HP ProDesk 400 G5 DM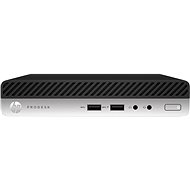 HP ProDesk 400 G4 DM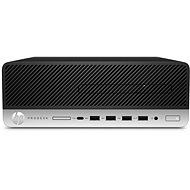 HP ProDesk 600 G5 SFF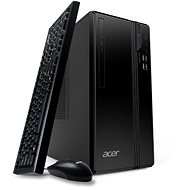 Acer Veriton ES2735G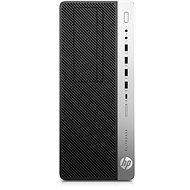 HP EliteDesk 800 G5 TWR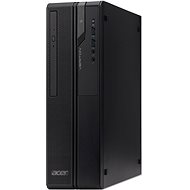 Acer Veriton EX2620G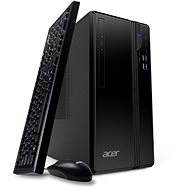 Acer Veriton ES2735G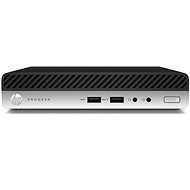 HP ProDesk 400 G5 DM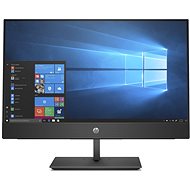 HP ProOne 600 21.5'' G5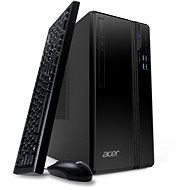 Acer Veriton ES2735G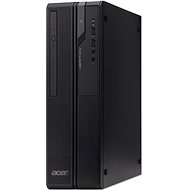 Acer Veriton EX2620G
Kancelárske PC zostavy
In the category Kancelárske PC zostavy on Alza.sk, we currently have a total of 432 products, which you can easily buy online and get quickly delivered. See all of your purchases and make orders on our easy-to-use app.
Enter product name
Note (link, Part number etc.):
Check out products sorted by price starting with the lowest price in the category cheap kancelárske PC zostavy
Check out products sorted by price starting with the highest price in the category best sellers, best kancelárske PC zostavy
You'll find products sorted by reviews starting from the highest ranked in kancelárske PC zostavy reviews