K dôležitým parametrom pri výbere ohrievača patrí predovšetkým výkon, veľkosť vykurovanej miestnosti a bezpečnostné prvky. Na výber máte zo 6 možností.
Continue
Konvektory
vzduch je ohrievaný prúdením cez horúcu špirálu a ďalej odvádzaný vrchnou časťou ohrievača
môžu byť vybavené ventilátorom na lepšiu cirkuláciu vzduchu
cenové rozpätie: 20 - 55 Eur
výhody: nízka obstarávacia cena, vysoký výkon a rýchly ohrev miestnosti
nevýhody: presušený vzduch
Teplovzdušné ohrievače
vzduch je ohrievaný cez vykurovaciu špirálu a odvádzaný ventilátorom do priestoru
cenové rozpätie: 10 - 55 Eur
výhody: kompaktnosť a ľahká prenosnosť, ventilátor pre menej presušený vzduch
nevýhody: hlučnejšie
Olejové radiátory
teplo vzniká ohrevom špecifickej olejovej zmesi cez vykurovaciu špirálu
vďaka nižšej teplote ohrevu neprepaľujú vzduch
cenové rozpätie: 35 - 110 Eur
výhody: jednoduchá údržba, tiché, neprepaľujú vzduch, vysoká tepelná zotrvačnosť
nevýhody: vyššia spotreba energie
Vykurovacie panely
alternatíva klasických radiátorov
elektrický prúd je premenený na tepelné vlnenie, čím dochádza k efektívnemu ohrevu
spotreba nižšia až o 30 % oproti klasickým ohrievačom
základom sú

(väčšinou) keramické

vykurovacie panely
cenové rozpätie: 65 - 150 Eur
výhody: efektívny ohrev, nižšia spotreba, nevysúšajú vzduch a nevíria prach
Infražiariče
neohrievajú vzduch, ale priamo osoby či predmety, tzv. sálavé vykurovanie
cenové rozpätie: 15 - 55 Eur
výhody: jednoduchá údržba, rýchly ohrev, sálavé vykurovanie
nevýhody: fungujú iba v miestnosti, kde sú umiestnené; na efektívny ohrev je nutný priamy kontakt objektu/osoby s infražiaričom
Plynové pece
na ohrev je nutná prípojka zemného plynu alebo propán-butánová fľaša
vzduch je ohrievaný priechodom okolo rozžeravených vykurovacích telies a distribuovaný ventilátorom von
ideálne do veľkých priestorov
cenové rozpätie: 185 - 220 Eur
výhody: vysoký výkon; ľahká prenosnosť
nevýhody: vysoké obstarávacie náklady
Hide description
Was this information useful?
This form is for collecting Feedback Only. If you have any other inquiries, please our Customer Care team here.
Is something missing or displayed incorrectly? Let us know your suggestions so we can improve the website and customer experience.
Best Deals
1.
Thermostat Head Bluetooth, integrated display, measuring frequency 1x per minute, control via mobile application
2.
Electric Heater - extra thin 1.1cm panel, 425W power consumption provides up to 50% energy savings, LED display with temperature sensor, 24-hour and weekly digital timer, overheating protection, free standing or wall mountable, feet and drill are included, panel can be painted with your preferred colour, 1.6m power cable, power: 425W
3.
Heater infrared suspension, 2000 W, carbon, can be used in indoor exteriors, weight 2.6 kg
Ohrievače a radiátory
Nevíte si rady s výběrem přímotopu? Rádi vám poradíme. V našem článku jsme se zaměřili nejen na důležité...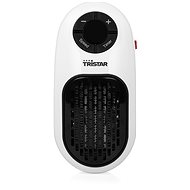 Tristar KA-5084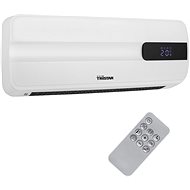 Tristar KA-5070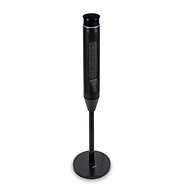 OneConcept Heat Spire, Black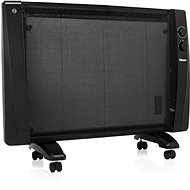 Tristar KA-5220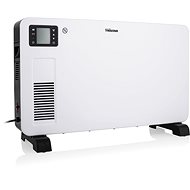 Tristar KA-5818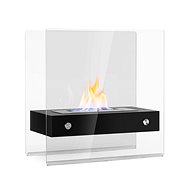 OneConcept Phantasma Glassy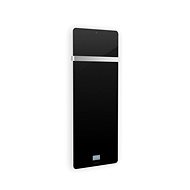 Klarstein Hot Spot Crystal IR Black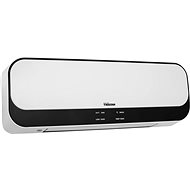 Tristar KA-5075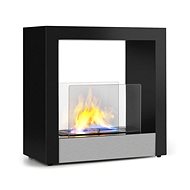 Klarstein Phantasma Cube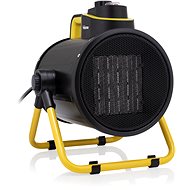 Tristar KA-5068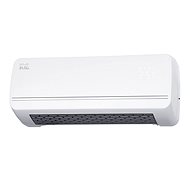 ELIZE EWH 201
Ohrievače a radiátory
In the category Ohrievače a radiátory on Alza.sk, we currently have a total of 194 products, which you can easily buy online and get quickly delivered. See all of your purchases and make orders on our easy-to-use app.
Enter product name
Note (link, Part number etc.):
Check out products sorted by price starting with the lowest price in the category cheap ohrievače a radiátory
Check out products sorted by price starting with the highest price in the category best sellers, best ohrievače a radiátory
You'll find products sorted by reviews starting from the highest ranked in ohrievače a radiátory reviews