Don't be afraid to wear bracelets. Read on to learn how to choose a bracelet that will attract attention and enhance your outfit and style without getting in your way.
Continue
Who will wear the bracelet?
There is no rule stating that bracelets can only be worn by women or men respectively. Some bracelets are unisex, but most of them have notable design differences. Men's bracelets tend to be rougher, simpler in their design and larger, while women's are often characteristic for their rich decorative elements. You can also find bracelets for children, which usually differ from the adult ones in size and decorative motifs.
What does the future owner of the bracelet look like?
Skin tone
In general, people with fair skin should choose silver and platinum jewellery or white and rose gold. People with tan or dark skin, on the other hand, look great with yellow gold. Bracelets often combine these materials or use leather, so a lot depends on your personal preferences when it comes to shapes and colours.
Clothes
Colours should not clash. If you want to gift someone a bracelet, pay attention to what colours and jewellery the future bracelet owner wears and choose your gift to match it. If the person in question wears bold colours and designs, feel free to give them an unconventional and colourful bracelet. Otherwise, we recommend sticking to more subtle and neutral models.
Combining jewellery
There are no hard rules on how to wear bracelets. You can wear them on the left or right arm, combine them, and even wear multiple bracelets on one arm. Just make sure your jewellery pieces match in style. If you are buying a bracelet for someone who wears mostly silver jewellery, choose a silver bracelet. Jewellery is quite expensive, so better safe than sorry.
Extravagant and heavy bracelets are more suited for women with long and slender arms. If you are not that type, better choose a slim and subtle bracelet design. Wide and heavy bangles make short arms seem even shorter and broader.
How to choose the right size?
Women's bracelet sizes generally range from 15 to 25 cm.
Measure the circumference of your arm where you intend to wear the bracelet and add 10 mm. This is your bracelet size.
Choosing the right size ensures the bracelet won't slip off or get in your way.
If you are buying a bracelet as a gift and aren't sure what size the person wears, buy a slightly larger one—bracelets can be shortened if necessary, but not lengthened.
What materials are hot right now?
Gold - an ever-popular precious metal with long lifespan and suitable for sensitive skin. You can choose from white, yellow or rose gold bracelets.
Silver - a real classic that you can't go wrong with. Silver tends to tarnish, however, so make sure you choose a bracelet with rhodium surface finish. This gives silver jewellery longer lifespan and a stylish bright sheen.
Jewellery metal - this is what most jewellery is made of. It is an alloy of copper and zinc. It doesn't last very long and can be unsuitable for people with sensitive skin. On the upside, it's cheaper.
Leather - commonly used to make bracelets. Leather bracelets are soft, lightweight and easy to adjust if needed. The durability of leather is obviously not comparable to precious metals, so it will get scuffed after a relatively short time. On the upside, it looks natural on your arm and you can get leather bracelets in almost any colour.
Stainless steel - a very durable material that resembles silver at a first glance. It doesn't irritate sensitive skin and is relatively inexpensive.
Titanium - the hardest material used in jewellery manufacturing. Durable and hypoallergenic. Rarely used for bracelets, however.
Decorated or simple?
You can choose from a huge variety of different bracelets. From simple slim chains, through bracelets decorated with lots of charms and precious stones, to massive leather and heavily incrusted pieces. The most common decorative elements include zircons, crystals, pearls, or 3D leather elements. Another popular stone is hematite, a shiny, jet-black mineral.
Not all bracelets are suitable for all occasions. A leather bracelet looks out of place at a formal dinner, while an expensive and heavy gold bangle will earn you odd looks if you show up with it to work.
Hide description
Was this information useful?
This form is used only for evaluating the information in the description above.
If you have any question about our products, services, transport or any other request, please contact our customer support.
What should be improved? Is anything missing here? Is anything wrong? Share it with us.
Best Sellers
1.
Watch Gift Set - for women,, can be worn separately or combined
2.
Bracelet , for Women's, with Swarovski Crystals, material General metal (costume jewellery), surface finish Rhodium plating
3.
Bracelet , for Women's, with Natural minerals, material Pearl and Silver, surface finish Glossy
Women's Bracelets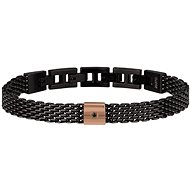 BREIL BLACK DIAMOND TJ2956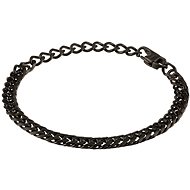 BREIL GRITTY TJ2975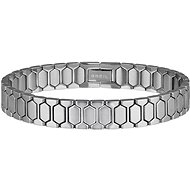 BREIL NEW ONE JEWELS TJ2868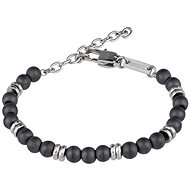 BREIL ARTHA TJ2884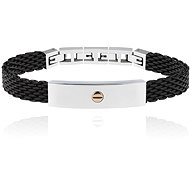 BREIL 9K TJ2740
BREIL B TALE TJ2960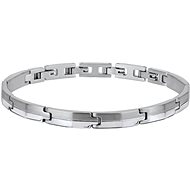 BREIL CARVE TJ2988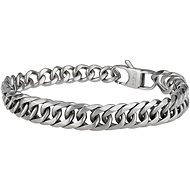 BREIL GRITTY TJ2976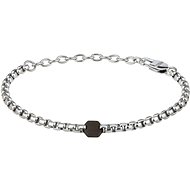 BREIL KALEIDO TJ2992
BREIL ARTHA TJ2882
BREIL BLACK DIAMOND TJ2955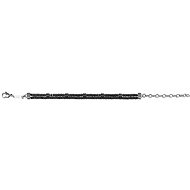 BREIL BLEND TJ2964
Women's Bracelets
In the category Women's Bracelets on Alza.sk, we currently have a total of 566 products, which you can easily buy online and get quickly delivered. See all of your purchases and make orders on our easy-to-use app.
Enter product name
Note (link, Part number etc.):
Check out products sorted by price starting with the lowest price in the category cheap women's Bracelets
Find products sorted from the most expensive to the cheapest in the category most expensive women's Bracelets
Check out products sorted by price starting with the highest price in the category best sellers, best women's Bracelets
You'll find products sorted by reviews starting from the highest ranked in women's Bracelets reviews