Ručné náradie we will dispatch within 24 hours. Discover why shop on Alza.sk.
Continue
5 Reasons to Buy Ručné náradie on Alza.sk
Ručné náradie in stock with quick purchasing made online!
We have a wide range of products and complementary services.
Do you need some advice? Our customer support is here to help you with your purchasing decisions.
You can view other questions or reviews made by other reliable customers!
You will find all the necessary product information. Some will include customer reviews, which can help ease your product selection
Easily make your selection. Click through our pre-made filters for the category: Ručné náradie
Are you looking for the best Ručné náradie? View products sorted by the best selling or by the highest ratings from other customers. If you are looking for top items based on price, look for Ručné náradie sorted by the lowest to highest price.
Ručné náradie – main types
Find more in the navigation below
Hide description
Best Deals
1.
Screwdriver - set of screwdrivers, attachments and other tools for mobile phone repairs and other small electronics, CRV steel, 5/32" extension, plastic case
2.
Pruning shears - max. pruning diameter 26mm, ergonomic handle with soft surface
3.
Grass Shears - 3.6V, 1.5 Ah, run time: 50 min, blade length: 12cm, weight: 550g, set with BOSCH gardening tool set
Ručné náradie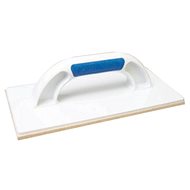 KUBALA Plastic Trowel 280 x 140mm White Felt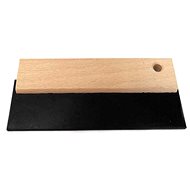 MAGG Stěrka gumová 150 mm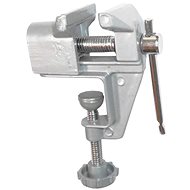 MAGG Mini Vise 2'' 38mm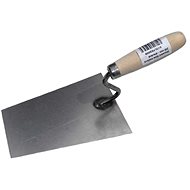 MAGG Steel Trowel 200mm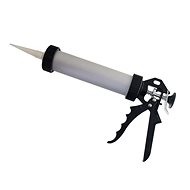 MAGG Vytlačovací pistole hliníková 230 mm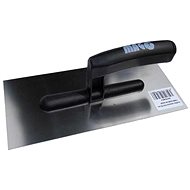 MAGG Stainless-steel Trowel, 270 x130mm Smooth Plastic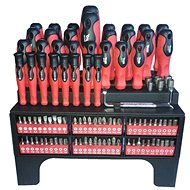 MAGG PROFI Set of 100 Screwdrivers, MAGG PROFI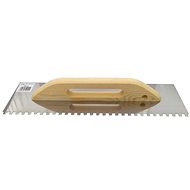 MAGG Stainless-steel Trowel, 480 x 130mm with 8mm Teeth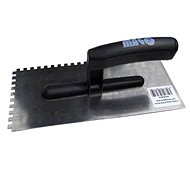 MAGG Smooth Trowel 270x130mm with Teeth of 10mm, Plastic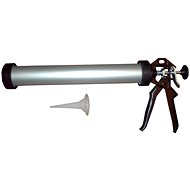 MAGG Vytlačovací pistole hliníková 600 mm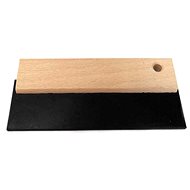 MAGG Stěrka gumová 250 mm
Ručné náradie
V žiadnej dielni nesmú chýbať kliešte, skrutkovače, račne a celé súpravy ručného náradia. K dispozícii je ručné náradie pre domácnosti aj náradie pre firmy. Ručné náradie budete potrebovať na údržbu aj modifikáciu rôznych zariadení, strojov či elektroniky vrátane počítačov. Vyberte si súpravy ručného náradia Gembird, Proskit, Fiskars, Sharks alebo napríklad Fieldmann, ktoré sa vyznačujú kvalitným vyhotovením, pevnosťou a malou mierou opotrebovania.
Súpravy ručného náradia
Kúpte si súpravu ručného náradia a majte všetko náradie uskladnené pohromade v puzdre. Kvalitné ručné náradie zaisťuje bezproblémovú použiteľnosť počas celej doby životnosti. Súpravy náradia sa od seba líšia vybavenosťou aj veľkosťou. Vybavenie súprav ručného náradia môže zahŕňať rôzne druhy klieští, skrutkovače, račne a zakladacie kľúče 1/4", zakladacie kľúče 3/8", bity, spojovacie členy a pod. K dispozícii sú aj gola súpravy s račňou a nástrčnými hlavicami alebo súpravy hodinárskych skrutkovačov.
Súpravy na opravu počítača
Pri servise PC, zostavovaní počítačových zostáv, výmene PC komponentov a pod. využijete súpravu na opravu PC, napríklad od výrobcu Pro'sKit. Všetko budete mať uskladnené pohromade na zaistenie ľahkej prenosnosti. V súprave na opravu PC nájdete ploché kliešte, pinzety s jemným hrotom, 6" francúzsky kľúč, keramickú spájkovačku, odsávačku, cínovú spájku aj súpravu skrutkovačov.
Was this information useful?
This form is for collecting Feedback Only. If you have any other inquiries, please our Customer Care team here.
Is something missing or displayed incorrectly? Let us know your suggestions so we can improve the website and customer experience.
Enter product name
Note (link, Part number etc.):
Check out products sorted by price starting with the lowest price in the category cheap ručné náradie
Check out products sorted by price starting with the highest price in the category best sellers, best ručné náradie
You'll find products sorted by reviews starting from the highest ranked in ručné náradie reviews