Wireless headphones, wireless earbuds and wireless earphones allow you to enjoy quality audio even when you are up to 100 metres away from your playback device. And with no cable, you can enjoy total freedom of movement.
Continue
Choose Wireless Headphones According to How You Will Use Them
Wireless Headphones for PC and Laptop
If you are looking for wireless headphones for your desktop or laptop, you won't got wrong with over-ear headphones. They are comfortable and sound better than similarly priced wireless earbuds or earphones. Choose a wireless headset with a microphone if you want to play games or make online video calls.
Wireless Headphones for Out and About
As they are lightweight and compact, we recommend wireless earbuds or wireless earphones for listening to music outdoors or on the go.
Are ergonomics and compact dimensions crucial for you? Take a look at True Wireless headphones.
Wireless Headphones for Sports
The most important requirement for sports headphones is that they stay firmly held in your ears. Wireless earbuds are best suited for sports activities—they fit in your ear well, block out ambient noise and don't cause your ears to sweat as much as over-ear wireless headphones.
Wireless Headphones for TV
If you plan to connect your wireless headphones to your television, the over-ear design is the best. Radio frequency headphones allow you to connect to your TV wirelessly via a transmitter.


Wireless earbuds


Wireless earphones


On-ear

Over-ear headphones
Choosing Wireless Headphones—Other Factors
Wireless Headphones Technology
Bluetooth wireless headphones have a range of approximately 10 metres from the playback device. They can connect to many portable devices, making them suitable for home, outdoors and travel.
Radio frequency headphones with a USB receiver have a range of about 10-12 meters from the playback device and can also connect to your laptop or desktop PC. You can use them at home, but also on the go. You need to insert the radio frequency headphone transmitter into a free USB port on your playback device.
Radio frequency headphones with a transmitting station have a range of up to 100 metres from the transmitting station. Due to the size and weight of the transmitting station, they are only suitable for home use. The transmitting station normally connects to the player via a 3.5mm Jack, optical cable or RCA.
| Connection | PC and laptop¹ | Mobile and tablet | MP3 player | Television |
| --- | --- | --- | --- | --- |
| 3.5mm Jack | ✓ | ✓ | ✓ | ✓ |
| USB | ✓ | ✕ | ✕ | ✕ |
| Bluetooth | ✓ | ✓ | ✕ | ✕ |
| RF with a USB transmitter | ✓ | ✕ | ✕ | ✕ |
| RF with a transmitting station | ✓ | ✓ | ✓ | ✓ |
| Lightning | ✕ | iPhone², iPad³ | iPod⁴ | ✕ |
¹ Many of today's PC setups come with WiFi and Bluetooth support. If yours doesn't, a USB network card or Bluetooth adapter can save the day.
² iPhone 5 and above.
³ iPad 4 and above.
⁴ iPod Nano 7, iPod Touch 5 and above.
Construction of Wireless Headphones
Closed - almost does not transmit sound out of the headphones, dampens ambient noise.
Open - provides more faithful music reproduction (less distortion), lets sound out of the headphones, without ambient noise cancelling.
Semi-closed - a compromise between open and closed headphones, they partially let sound out of the headphones while cancelling some ambient noise.
Wireless Headphones—Useful Features, Functions and Technologies
Volume control located on the headphones, the cable or transmitting station.
Folding design makes it easy to carry the headphones.
Rotating shells allow you to comfortably listen to music with one ear (especially appreciated by DJs).
7.1 surround sound headphones allow you to hear where a particular sound is coming from (perfect for gamers).
AptX and AAC codecs for Bluetooth headphones guarantee higher sound quality that is close to what you expect with wired headphones.
NFC technology in Bluetooth headphones makes it faster and easier to connect to your playback device. Just bring the headphones and player together, and they will instantly pair.
Hide description
Was this information useful?
This form is used only for evaluating the information in the description above.
If you have any question about our products, services, transport or any other request, please contact our customer support.
What should be improved? Is anything missing here? Is anything wrong? Share it with us.
Best Sellers
1.
Wireless Headphones - with microphone, True Wireless earplugs, closed construction, Bluetooth 5.3, active noise control (ANC), track shuffle, taking calls, with volume control, IPX4 certification, battery life of up to 30 hr(s) (6 hr(s)+24 hr(s))
2.
Wireless Headphones - with microphone, True Wireless pits, semi-closed construction, Bluetooth 5.2, voice Assistant, track shuffle, taking calls, IPX2 certification, frequency range: 20 Hz-20000 Hz, sensitivity: 105 dB/mW, impedance: 32 Ohm, converter: 12mm, battery life of up to 26 hr(s) (6 hr(s)+20 hr(s))
3.
Wireless Headphones - with microphone, True Wireless pits, closed construction, Bluetooth 5.0, Ambient sound, Hi-Res audio, voice Assistant, track shuffle, taking calls, battery life of up to 24 hr(s) (5 hr(s)+19 hr(s))
Wireless Headphones
Nová sluchátka Apple AirPods Pro 2. generace slibují ten nejlepší možný poslech v rámci kategorie True...
Sluchátka Nothing Ear (stick) design nekopírují, výrobce si pořád jde svou cestou, kterou jsme mohli vidět už...
Možností, jak stáhnout hudbu do mobilu, je celá spousta. Nezáleží na tom, jestli máte Android, nebo iOS, v...
The ANC function, Active Noise Cancellation, is becoming a mainstay in more and more headphones, wireless...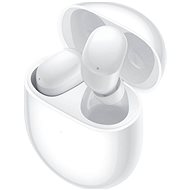 Xiaomi Redmi Buds 4 White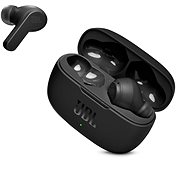 JBL Vibe 200TWS black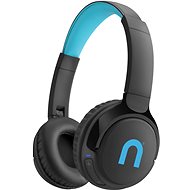 Niceboy HIVE Prodigy 3 MAX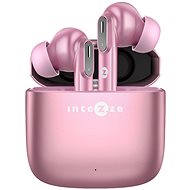 Intezze CLIQ pink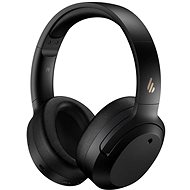 EDIFIER W820NB black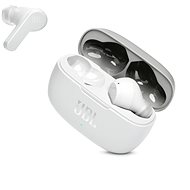 JBL Vibe 200TWS white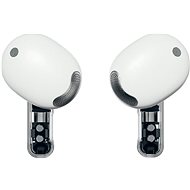 NOTHING Ear Stick (B157)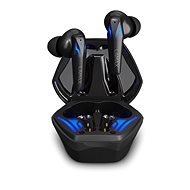 LAMAX Heroes Ninja1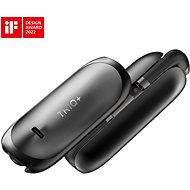 Intezze TRIQ+ black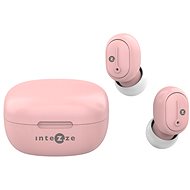 Intezze MINI - pink
Wireless Headphones
In the category Wireless Headphones on Alza.sk, we currently have a total of 1404 products, which you can easily buy online and get quickly delivered. See all of your purchases and make orders on our easy-to-use app.
Check out products sorted by price starting with the lowest price in the category cheap wireless Headphones
Find products sorted from the most expensive to the cheapest in the category most expensive wireless Headphones
Check out products sorted by price starting with the highest price in the category best sellers, best wireless Headphones
You'll find products sorted by reviews starting from the highest ranked in wireless Headphones reviews