Need a new computer chair for your office or home? A good chair can positively impact your health, work performance, and comfort. When choosing the right chair, you must consider how much time you spend sitting in it and what you are doing.
Continue
Task Chair, Office Chair or Gaming Chair?
Task chairs
The back is firmly attached and does not allow any adjustment or positioning
Designed for occasional use when working with a computer at home or in the office
Office chairs
Adjustable and typically allow you to position the back support and armrests
Can be sat in for hours at a time
Ergonomic chair
Reduces the risk of health problems, such as back and neck pain caused by improper seating
Ergonomic, adjustable, with adjustable head and arm support
Gaming chairs and sofas
Designed to provide comfortable seating while gaming
Some models are marketed as literal gaming accessories, as they can be equipped with a steering wheel and pedals to enhance an overall gaming experience.
Office Chairs Have Different Degrees of Adjustability Depending on the Mechanism
Synchronous mechanisms allow you to adjust the backrest into several positions depending on the seat incline, which means that the seatpan and backrest are linked and the angles adjust in a fixed ratio. The chair will match your posture and has good ergonomics. The chair can be locked into one position or allowed to adjust freely.
Asynchronous means that the seatpan and backrest angles can be adjusted independently, usually with three separate levers - chair height, backrest tilt, and seatpan angle.
Rocking mechanisms allow the seatpan and backrest move together in a "rocking chair" motion. Neither the seatpan nor the backrest angle are adjustable. They are not suitable for extended everyday sitting.
Extreme and Hard mechanisms - synchronous mechanism types designed for heavier people and very long sedentary sessions.
What else should I know before buying an office chair?
Headrest - These are ideal for long sitting, and they allow you to rest your head and relieve the stress on your neck.
Lumbar support - It supports your body in the lumbar region and allows for a healthier sitting position.
Armrests - Choose a chair with armrests if you want increased comfort. Some have adjustable armrest heights, while others are fixed. Some chairs' armrests can be flipped away if you find them uncomfortable. Some chairs make armrests optional, so the chair is supplied without armrests and you can buy your own according to your preference.
Wheels - Make sure to choose the right material if you want them to actually work. For soft surfaces, select hard plastic wheels; for hard floors, choose softer rubberised ones. If you use your chair on different floor coverings, choose universal wheels with a hard edge and softer centre. If you do not want to risk scratching the floor, consider buying a chair mat.
Upholstery - In the office, a leather chair makes a better impression, but if you spend long hours at your computer, then you should probably choose one that is made of fabric or upholstery, whose advantages include better breathability.
Weight capacity - When choosing an office chair, pay close attention to the maximum weight capacity as specified by the manufacturer. Otherwise you risk damaging the chair, and it most likely will not work as well as it should.
Hide description
Was this information useful?
This form is used only for evaluating the information in the description above.
If you have any question about our products, services, transport or any other request, please contact our customer support.
What should be improved? Is anything missing here? Is anything wrong? Share it with us.
Best Sellers
1.
Gaming Chair - upholstery material: synthetic leather, synchro tilt with lock, lumbar and head support, adjustable armrests, revolving and metal construction, seat pan padding: polyurethane molding, metal base, plastic wheels, black and red colour, weight capacity: 136 kg
2.
Gaming Chair – fabric upholstery, rocking mechanism with lock, lumbar and head support, adjustable armrests, revolving and metal construction, seat pan padding: cold foam (HR foam), plastic base, rubberised wheels, black and red colour, weight capacity: 130 kg
3.
Office Chair - with synchro tilt and lock, lumbar and head support, adjustable armrests, plastic and revolving construction, fabric upholstery, seat pan padding: PUR foam, plastic base, plastic wheels universal surface, black colour, carrying weight: up to 130 kg
Chairs & Armchairs
Ergonomické sezení neboli zdravé sezení má velký vliv na naše zdraví a můžeme díky němu předejít různým...
Chytrá řešení pro pohodlnější, praktičtější a úhlednější kancelář? Právě to najdete mezi novinkami značky...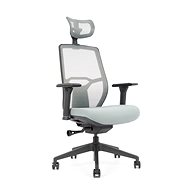 EMAGRA X9/26 Grey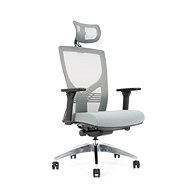 EMAGRA N2/17 Grey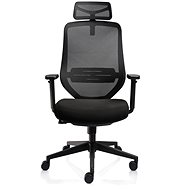 MULTISED FRIEMD BZJ 396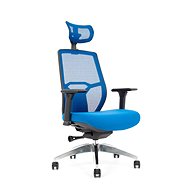 EMAGRA X9/17 Blue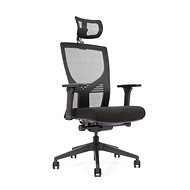 EMAGRA N2/26 Black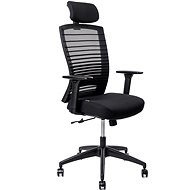 AlzaErgo Chair Horizon 1 Black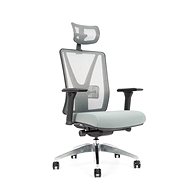 EMAGRA U2/17 Grey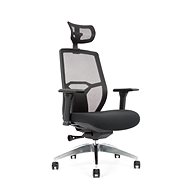 EMAGRA X9/17 Black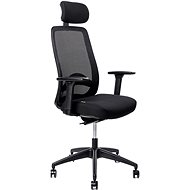 AlzaErgo Chair Dune 1 Black
Chairs & Armchairs
In the category Chairs & Armchairs on Alza.sk, we currently have a total of 549 products, which you can easily buy online and get quickly delivered. See all of your purchases and make orders on our easy-to-use app.
Enter product name
Note (link, Part number etc.):