Soundbary dokážu významne vylepšiť zvuk moderných plochých televízorov. Vďaka štíhlemu dizajnu elegantne zapadnú do ľubovoľného interiéru. Kvôli svojej subtílnosti však nedokážu reprodukovať silné a hlboké basy. Pokiaľ si teda chcete naplno vychutnať filmové explózie a ďalšie dynamické efekty, siahnite po modeli so subwooferom.
Continue
Soundbar a počet kanálov
Klasický Soundbar k TV sa inštaluje pod obrazovku televízora a zvuk k vám vysiela len spredu. Pomocou relatívne zložitých techník môže aj pri tejto inštalácii simulovať viackanálové (4/5/7.1k) zostavy reproduktorov a vytvárať tak virtuálny priestorový zvuk. Pokiaľ sú však jeho súčasťou ozajstné efektové (zadné) reproduktory, priestorová lokalizácia je takmer vždy vernejšia a presnejšia.
Subwoofer k soundbaru
Preto, aby subwoofer reprodukoval silné a hlboké basy, musí rozhýbať relatívne veľké množstvo vzduchu. Ak teda požadujete výrazné a masívne basy, vyberajte subwoofer s čo najväčšou membránou a rozmerným kabinetom (čím väčšie, tým lepšie). Najčastejšie typy subwooferov sú:
Vstavaný v tele soundbaru – elegantné a kompaktné riešenie, od ktorého nemožno očakávať vysokú hlasitosť, ani naozaj hlboké basy.
Samostatný aktívny subwoofer – využívajú kvalitnejšie soundbary. Pri dostatočnej ploche membrány a primeraný výkon vstavaného zosilňovača, dokáže poskytnúť naozaj hlboké a silné basy.
Ďalšie parametre soundbaru k TV
LAN/WiFi – na prehrávanie obsahu z internetu (internetové rádiá, Spotify, Deezer a pod.) a domácej siete (z úložísk NAS, počítačov a inteligentných zariadení typu mobilného telefónu/tabletu).
Bluetooth – na priame prehrávanie obsahu z mobilných telefónov a tabletov. Nevýhodou môže byť obmedzený dosah (cca do 10 m) a nižšia zvuková kvalita, než garantuje prenos cez WiFi.
HDMI (s ARC) – na digitálny prenos zvukového a obrazového obsahu. Spätný zvukový kanál (ARC) umožní obojsmerné prepojenie s televízorom jedným káblom (ARC však musí podporovať aj TV).
Digitálny optický/koaxiálny výstup – náhradný variant na prenos zvuku z televízora, ak neobsahuje port HDMI s ARC.
3,5 mm linkový vstup (AUX, line-in) – káblové pripojenie akéhokoľvek ďalšieho zdroja zvuku, napríklad mobilného telefónu, MP3/CD/DVD/MM prehrávača a pod.
2× RCA (cinch) vstup – plní rovnakú funkcií, ako 3,5 mm linkový vstup a pomocou redukcie ho môžete na 3,5 mm jack previesť.
Slúchadlový výstup (3,5 mm) – na pripojenie slúchadiel do tela reproduktora a následné počúvanie.
USB – prehrávanie hudby z externých diskov a flash diskov.
Obsluha ovládačom televízora – niektoré soundbary umožňujú ovládanie hlasitosti a zapnutie/vypnutie priamo z ovládača televízora (TV musí byť rovnakej značky).
Hide description
Was this information useful?
This form is for collecting Feedback Only. If you have any other inquiries, please our Customer Care team here.
Is something missing or displayed incorrectly? Let us know your suggestions so we can improve the website and customer experience.
Best Deals
1.
SoundBar - 2.1 channel, 320W, wireless subwoofer, HDMI, USB, Bluetooth
2.
SoundBar - 5.1 channel, HDMI ARC, WiFi, DLNA, Multiroom, LAN, AirPlay 2, Amazon Alexa, control using your TV remote, can be wall mounted
3.
SoundBar - LG SoundBar with 400W total power, with 2.1k speaker system, with optional Wireless Rear Speaker Set - SPK8, wireless TV connection - Bluetooth, USB, Optical input, HDMI input / output, DTS Virtual: X, Hi support -Res Audio 96kHz / 24 bit, SIMPLINK, suitable for 40" TV
Soundbary
AlzaPower Aura 2 má ambici nabídnout skvělý domácí reproduktor za příznivou cenu. Oproti AlzaPower Rage R2...
Poohlížíte se po nové televizi? Pak pro vás máme dobrou zprávu. Samsung při příležitosti 50 let od svého...
Chcete do svého obývacího pokoje televizor nebo soundbar, který bude skutečně nejlepší a zároveň to nebude...
Společnost Panasonic nedávno představila dva soundbary, modely SC-HTB200 a SC-HTB250. Sází...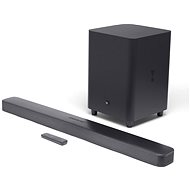 JBL Bar 5.1 Surround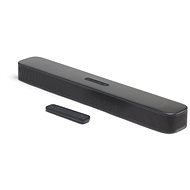 JBL Bar 2.0 All-In-One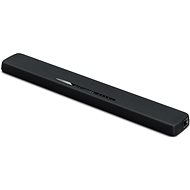 YAMAHA YAS-107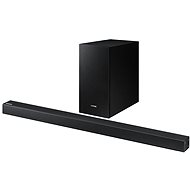 Samsung HW-R430/EN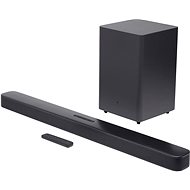 JBL Bar 2.1 Deep Bass
Soundbary
In the category Soundbary on Alza.sk, we currently have a total of 138 products, which you can easily buy online and get quickly delivered. See all of your purchases and make orders on our easy-to-use app.
Soundbary – proved brands
Enter product name
Note (link, Part number etc.):
Check out products sorted by price starting with the lowest price in the category cheap soundbary
Check out products sorted by price starting with the highest price in the category best sellers, best soundbary
You'll find products sorted by reviews starting from the highest ranked in soundbary reviews