When choosing a watch, the most important thing to consider is where you intend to wear it. Sports watches have a different purpose than watches designed for work or fashion. Read more about the parameters you should consider, and get an overview of the features you expect from your watch.
Continue
How to Choose a Watch?
Usage of different wristwatches
First of all, you need to make sure you are looking for a men's, women's or children's watch. Some watches are designed and sized to suit both women and men and are marked as unisex.
Types of Wrist Watches
Analogue watches - a classic type of watch with hands, suitable for everyday wear, often with decorative flourishes. Suitable for work.
Digital Watches - suitable for casual wear and sport outtings. They often have more features and are not usually suited to dress wear.
Combined watches - the face has hands, but there is also a small digital display. They are not suitable for dress wear either.
Pocket Watches - this specific type of watch has a classic look. They're great for gentlemen wearing a suit.
Smart watches and fitness trackers - these can connect with a smart phone, they have the most features and are also great for sports.
When and Where Will I Wear My Watch?
Watches for everyday wear - these should be especially comfortable and durable, so they can withstand everything you do during the day without damage. A waterproof watch will be appreciated as well as other practical features, as well as being decorative.
Watches for work and for the party - especially for the ladies, there are distinctive and dazzling watches that can complement and underline an overall outfit. Watches worn for their appearance need not be equipped with extra features; the most important factor is design.
Sports watches - they should be as comfortable as possible while your body is active doing sport. It usually offers special features, and you can sometimes access popular sports apps.
What Parameters Should I Consider When Choosing a Watch?
Material of the Face
The glass that protects the dial is the part of the watch most susceptible to damage. The most commonly used watch face is mineral glass, which offers a premium price/quality ratio. Still more durable are sapphire or hardlex faces. Less resistant to damage are acrylic or plastic faces but their main advantage is a low price.
Material of the Case
The watch case is the part where the clockwork is housed. It should be highly resistant to abrasion and physical damage. The standard is a stainless steel case, which most often meets these requirements. Even better materials are titanium, platinum, gilded steel or compacted gold. Plastic, brass or silicone cases are more suitable for occasional wear because they can not withstand too much pressure.
The best quality watches are Swiss Made.
Watch Strap Material
Leather - this is the most comfortable material for everyday wear.
Steel - is a highly durable material but the disadvantage is more weight. Choose from stainless steel, gold plated steel and PVD-coated steel.
Plastic - plastic straps are light and do not cause allergic reactions. Ideal for sports.
Rubber - is a lightweight, waterproof material. Rubber straps are also suitable for sports and everyday wear.
Silicone - has the same properties as a rubber bracelet, only the material is made in a different way.
Titanium - is the most durable material used in jewelery. It is lightweight and anti-allergenic.
Textile - it is very comfortable and light, but it can get dirty and is susceptable to wear and tear.
Clock Movement
Most commonly type of movement is the quartz watch engine, which offers quite high accuracy and a long battery life. Digital watches use digital devices and mechanical devices with manual or automatic retraction are coming back in fashion. Some types of watches may not use a conventional battery, but can be charged using solar panels built under the clock.
Time Display
Classic, fashionable, and decorative watches, for the most part, use traditional analogue (or hand) time displays. For sports watches, digital imagery prevails. Compromise between the two can be watches with combined time displays. Lovers of math and technological designs will be pleased with binary watches which have LED displays.
Watch Features
Nowadays, watches have many practical features. Most of them can be found on sports watches, but they can also be fitted into fashionable designs. In a seperate realm are smart watches which connect wirelessly to your mobile phone. You will normally encounter the following features:
Date and day of the week - using the number, shows the current date as well as the name of the day.
Fully automatic calendar - programmed for several decades to come, commonly for digital and combined watches.
Tachymeter - measures speed in combination with a stopwatch (chronograph).
World Time - shows the time in different time zones of the world.
Barometer - there is a sensor for measuring barometric pressure.
Luminescent elements - watches can be read even in the dark.
Radio-controlled - watches receive a radio signal to adjust themselves and be accurate.
Illumination - the display automatically turns on, and the function is especially common on digital watches
Waterproof Watches
Watches that bear the "waterproof" label are only moisture-proof (increased room moisture, very fine rain) and dust-resistant. Do not come into direct contact with water. If you find information about depth in meters or atmospheric pressure (ATM) or bar (BAR) on the label, it means that the water contact will last to a certain extent.
| | | | | | |
| --- | --- | --- | --- | --- | --- |
| Designation | Degree of watertightness | Splashing water, heavy rain | Showering, hand washing | Swimming, diving without breathing apparatus | Deep diving |
| Water resistant | 0m | | | | |
| 3 ATM/3 BAR | 30m | | | | |
| 5 ATM/5 BAR | 50m | | | | |
| 10 ATM/10 BAR | 100m | | | | |
| 20 ATM/20 BAR | 200m | | | | |
| 30 ATM/30 BAR | 300m | | | | |
| 50 ATM/50 BAR | 500m | | | | |
| 100 ATM/100 BAR | 1000m | | | | |
Hide description
Was this information useful?
This form is used only for evaluating the information in the description above.
If you have any question about our products, services, transport or any other request, please contact our customer support.
What should be improved? Is anything missing here? Is anything wrong? Share it with us.
Best Sellers
1.
Children's Watch Children's
2.
Men's Watch , movement: Quartz, dial diameter: 45,4mm, water resistancy: 200 m (20 ATM)
3.
Men's Watch , movement: Quartz, dial diameter: 44,9mm, water resistancy: 50 m (5 ATM)
Watches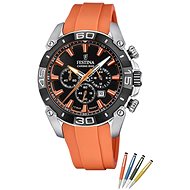 FESTINA 20544/5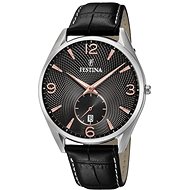 FESTINA 6857/9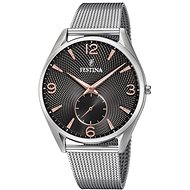 FESTINA 6869/3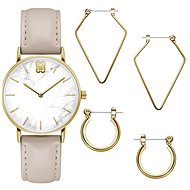 GLAMOUR GL50284002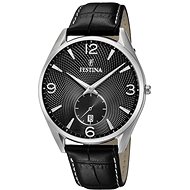 FESTINA 6857/A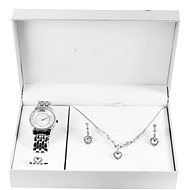 EXCELLANC 1800220-001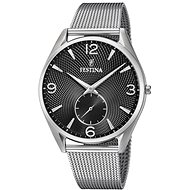 FESTINA 6869/4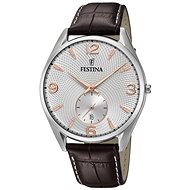 FESTINA 6857/7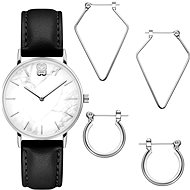 GLAMOUR GL50284001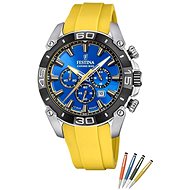 FESTINA 20544/4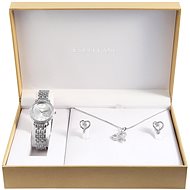 EXCELLANC 1800176-002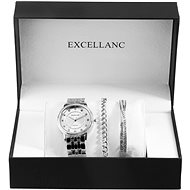 EXCELLANC 1800218-003
Watches
Watches are used to determine the exact time, date, etc, but they can be a fashion accessory too. They are used everyday and for special occasions. You will find both inexpensive watches and luxury watches here that satisfy even the most discerning customers who are looking for a high-quality and exquisite design. Choose from our wide range. We carry the brands Casio, Samsung, Fitbit, Festina, Guess, Diesel, Calvin Klein and many others.
Watch cases
When choosing the right watch, its important to consider the material, which will affect the durability. Cheap watches are made of plastic and will lose their attractiveness over time to wear and tear. Watches made of metal alloys are also less expensive. Most watches of a decent quality have a stainless steel case, which is robust and resistant to chemical influences. Similarly strong but with less weight are titanium watches. Gold watches are very desirable, and platinum watches are among the most luxurious pieces, but especially platinum watches are absolute luxury watches.
Glass and Mechanics
Robust mineral glass is used more often than ordinary glass. Even with frequent use, there is hardly any damage. Even more durable is sapphire crystal, which can hardly be scratched. In terms of mechanics, classic watchers are mechanical, which either have to be wound up manually or by movement. Quartz clocks, which are operated with an electromodul, are often used. They are not so complex with regard to their mechanics and therefore also quite reliable. It is necessary to mention that you can also choose between digital and hand dials.
Watch Types
Even today pocket watchesare still worn, but more common are wrist watches. There are men's and ladies watches as well as unisex watches. Swiss watches are known for their very high quality. Sport watches with stop function are as popular among professionals as amateurs. Trendy now are so-called smart watches, with which one can read messages, select music and receive calls; some are even able to measure the heart rate. When selecting the watch you should pay attention to whether it is waterproof. Of course, we also offer a wide range of accessories.
Was this information useful?
This form is used only for evaluating the information in the description above.
If you have any question about our products, services, transport or any other request, please contact our customer support.
What should be improved? Is anything missing here? Is anything wrong? Share it with us.
Enter product name
Note (link, Part number etc.):
Check out products sorted by price starting with the lowest price in the category cheap watches
Find products sorted from the most expensive to the cheapest in the category most expensive watches
Check out products sorted by price starting with the highest price in the category best sellers, best watches
You'll find products sorted by reviews starting from the highest ranked in watches reviews