Need to equip your proud child for their first year in school or just need some new supplies for an older student? Whether you are looking for a school bag, pencil case, stationery, or slippers bags or snack boxes, you will find everything in our wide and varied product offer. Read below to see an overview how we divide school supplies.
Continue
School bags and backpacks
First-graders and elementary schoolers are recommended to use reinforced school backpacks. These offer a better weight distribution and organisation of school supplies. Standard school backpacks are designed for older students. When buying a backpack, take care that it has good ergonomics, proper padding, and safety features.
Pencil cases
Once again, the key factor is who you are buying it for. While a single-layer pencil case is suitable for first-graders, older students will appreciate a more hefty multi-layer one. When choosing, focus on size, interior layout, weight and design. We offer both pencil cases with a full range of school supplies and basic ones that you can fill yourself. Pen cases are more suitable for high school students. They don't have the neat organiser features, but they are compact and don't have the elastic loops - just throw in your pens and pencils and you're done.
Slippers bags
Choosing a slippers bag is easy, since the main factor here is the design. You can choose from a bunch of cartoons or sports, plus many others. Some bags also have a zip pocket or can be attached to a school bag.
Snack boxes and bottles
You can choose bottles in various sizes ranging from 0.25l to 1l. In addition to the design, snack boxes most often differ in size, division into several parts, and the way they are opened. For example, you can open some snack boxes by simply pressing the lid.
Kids' suitcases
Suitcases are best suited for art or school supplies that won't fit in a school bag. But you can also use them at home to store small toys. Suitcases are usually offered in a uniform size with a length of 35 cm. The most common designs are sports, cartoons, or animal motifs.
Art supplies
In the art supplies section, you will find painting tools such as watercolours, tempera, crayons, wax crayons, felt-tip pens, as well as scissors, adhesives or modeling materials.
Writing supplies
Writing supplies include pens and pencils, highlighters, markers, as well as refills.
Notebooks and folders
Notebooks differ according to the internal line spacing and the type of binding, which can be hardcover or softcover. The folders are suitable for arranging your notebooks. You can choose from A4 and A5 sizes.
Kids' blackboards and chalks
Children's blackboards and chalks are ideal for practicing writing or counting. It's also a good way to exercise one's budding art skills.
Hide description
Was this information useful?
This form is used only for evaluating the information in the description above.
If you have any question about our products, services, transport or any other request, please contact our customer support.
What should be improved? Is anything missing here? Is anything wrong? Share it with us.
Best Sellers
1.
2.
Coloured Pencils - STABILO, triangular shape for correct grip, wooden coloured pencils with strong graphite, with sharpener, suitable for for right-handed people, package includes 12 coloured pencils - 1.24 €/pcs
3.
Ruler - magnetic board set
School Supplies
Imaginarium patří ke světovým lídrům v designu a inovaci hraček. A protože Alzák poznal Kiconica, je...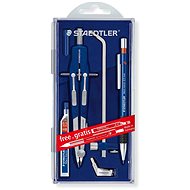 Staedtler Mars Comfort - Set of 4 Parts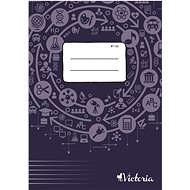 VICTORIA A4 Lined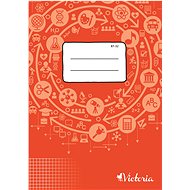 VICTORIA A4 Square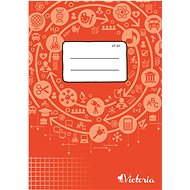 VICTORIA A5 Square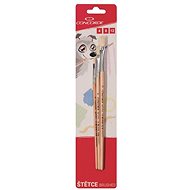 CONCORDE Natural ploché - balení 3 ks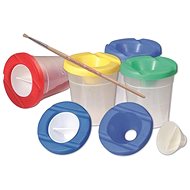 CONCORDE na vodu 9 cm, mix barev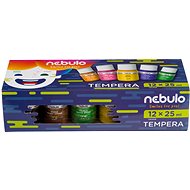 NEBULO 25ml 12 Colours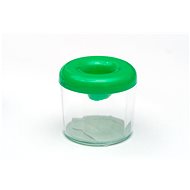 NEBULO brush holder with lid, mix of colours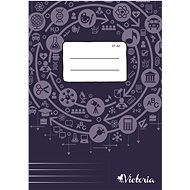 VICTORIA A5 Lined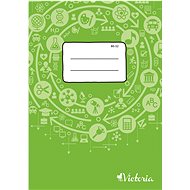 VICTORIA A4 Clear
School Supplies
In the category School Supplies on Alza.sk, we currently have a total of 1695 products, which you can easily buy online and get quickly delivered. See all of your purchases and make orders on our easy-to-use app.
Enter product name
Note (link, Part number etc.):
Check out products sorted by price starting with the lowest price in the category cheap school Supplies
Find products sorted from the most expensive to the cheapest in the category most expensive school Supplies
Check out products sorted by price starting with the highest price in the category best sellers, best school Supplies
You'll find products sorted by reviews starting from the highest ranked in school Supplies reviews