A gaming TV delivers the best gaming experience and supports the performance potential of your game console. The most important aspect is not only the diagonal of the television. There are many factors that affect the interpretation of video output from the console. Which TV is suitable for the latest PlayStation 5 and Xbox Series? And what parameters are enough for a TV for PS4 and Xbox One? Read more below.
Continue
You Can Connect Almost Any TV to a Game Console, But ...
Since all TV consoles of the last decade come equipped with an HDMI connector, it is possible to connect them to virtually any TV that features the connector too. This connection will work, but you may not get the maximum image quality possible. Most modern televisions have caught up with the previous generation of consoles, however, only a small percentage of televisions on the market today can use the full potential of the latest so-called next-gen consoles.
We Recommend a Large Diagonal for a Good Gaming Experience
Large HD TVs are now more affordable than ever. In general, the larger the diagonal, the more the viewer is drawn into the action. However, it also depends on the resolution and viewing distance. If you sit too close to a large TV, you will have to twist your neck to see the edges of the screen. You can also play on 32" TVs, but that just doesn't feel right. A proper gaming TV should have a diagonal of at least 55 inches.
Below, you can find some inspiration in the table containing the minimum, optimal and also maximum recommended viewing distances.
Table of Optimal Viewing Distance (4K resolution)
Diagonal
Minimum*
Optimal
Maximum
40" (100cm)
0.7m
1.7m
2.5m
43" (108cm)
0.8m
1.9m
2.7m
50" (127cm)
0.9m
2.1m
3.2m
55" (139cm)
1m
2.3m
3.5m
60" (152cm)
1.2m
2.5m
3.8m
65" (164cm)
1.3m
2.7m
4.1m
70" (177cm)
1.4m
2.9m
4.4m
75" (189cm)
1.5m
3.1m
4.7m
80" (200cm)
1.6m
3.3m
5m
85" (215cm)
1.7m
3.5m
5.3m
*Depending on the visibility of pixels, this is an approximate value. For more information, see Recommended viewing distance.
4K Resolution As a Standard for Gaming TVs
Due to the availability of 4K televisions, we now consider them to be the standard. You can play on the PlayStation 4 Pro and the Xbox One X in 4K resolution, the recently released PlayStation 5 and Xbox One X consoles are capable of producing up to 8K resolution. In the near future, however, there are not going to be enough console games that are ready for 8K.
Refresh Rate Is Important for Smoothness
The new Xbox Series and the PlayStation 5 consoles allow you to play at up to 120 frames per second (fps). This is a theoretical maximum, most games should run at 60 fps in 4K. However, some action and racing games will actually target the 120-frame limit. If you want to make the most of your console, you should be interested in 120fps* gaming TVs. Otherwise most 50/60Hz televisions will be enough to handle 60 fps.
*Manufacturers usually state a refresh rate of 100Hz. In this case, the TV should be able to handle up to 120 frames. However, this is not guaranteed, so always check beforehand.
i
The Xbox Series and the PlayStation 5 support a variable refresh rate (VRR) signal. This prevents horizontal tearing and at the same time makes games significantly smoother even if they do not reach the set frame limits (60/120 fps).
Gaming Mode Reduces "Input Lag"
Many TVs are equipped with a special gaming mode, which is a feature that limits all picture enhancements and thus reduces the so-called input lag. Nowadays, televisions analyze the incoming video signal and then improve it using various algorithms. This processing takes tens of milliseconds and such a delay is undesirable for gaming purposes. Gaming TVs should have the lowest possible "input lag", ideally under 10ms. Unfortunately, the lowest achievable input lag can be found very rarely in TV parameters.
Play in HDR
Another parameter that you should not forget to check when choosing a gaming TV is the dynamic range. The new consoles support the HDR10 high dynamic range standard, which makes the image deeper and more vivid. If you have a suitable TV, it will be able to display very bright whites and also very dark colours, ideally absolute black and also many more shades of grey. Now you may be able to recognize a silhouette emerging from the darkness sooner than before. You can read more in the article What is HDR and How Does it Work?
Xbox Series - HDR10, Dolby Vision
PlayStation 5 - HDR10, Dolby Vision support has not yet been confirmed
Gaming TVs Support HDMI 2.1 and 2.0
HDMI now exists in several versions that specify the maximum achievable transmission characteristics. The HDMI 2.1 standard guarantees the above-mentioned 120Hz, VRR, full support for HDR standards and resolutions up to 10K. If your TV is equipped with an HDMI 2.1 connector, it should meet all these parameters and take full advantage of all the features of the PS5 and Xbox Series consoles. HDMI 2.0 is enough if you want to connect all other console models.
HDMI 2.0 - up to 4K, 60Hz, HDR
HDMI 2.1 - up to 10K, 120Hz, HDR, VRR (variable refresh rate)
OLED, QLED or NanoCell?
When choosing a gaming television, we should also pay attention to the type of its display panel that defines the general characteristics of the image. All TVs that we offer use LED backlighting and a liquid crystal layer. This solution is economical and at the same time produces a very high-quality image. Some manufacturers have modified LED technology to achieve an even more impressive image. NanoCell (LG) and QLED (Samsung, TCL, Hisense) televisions contain additional layers, which further filter the light and create more vivid colours and higher contrast. The darkest black is displayed by OLED televisions based on organic diodes, which colour and emit the light themselves.
i Articles on Gaming TVs:
Hide description
Was this information useful?
This form is used only for evaluating the information in the description above.
If you have any question about our products, services, transport or any other request, please contact our customer support.
What should be improved? Is anything missing here? Is anything wrong? Share it with us.
Best Sellers
1.
Television - SMART QLED, 139cm, 4K Ultra HD, PQI 3800 (100Hz), Direct LED, HDR10, HDR10+ and HLG, local dimming, dual tuner DVB-T2/S2/C, H.265/HEVC, 4× HDMI, 2× USB, USB recording, LAN, WiFi, Bluetooth, DLNA, HbbTV 2,0, game mode, voice control, Netflix, HBO GO, Steam Link, Voyo, plays 360° video, Apple Airplay 2, Tizen OS, VESA 200×200, 60W speaker(s), Dolby Digital Plus, G
2.
Television - SMART LED, 139cm, 4K Ultra HD, PPI 1500 (50Hz), Direct LED, HDR10 and HLG, local dimming, DVB-T2/S2/C, H.265/HEVC, 3× HDMI, 2× USB, LAN, WiFi, DLNA, HbbTV 2,0, game mode, Apple TV, Netflix, Linux, VESA 200×200, 16W speaker(s), Dolby Digital AC4, F
+ FREE Předplatné SledovanieTV na 6 mesiacov na 4 zariadení worth 66 €
3.
Television - SMART ANDROID LED, 146cm, 4K Ultra HD, PPI 2100 (50Hz), Direct LED, HDR10, HDR10+, Dolby Vision and HLG, DVB-T2/S2/C, H.265/HEVC, 4× HDMI, 2× USB, USB recording, LAN, WiFi, Bluetooth, DLNA, HbbTV 2,0, game mode, voice control, Ambilight, Netflix, HBO GO, Steam Link, Voyo, Google Assistant, plays 360° video, Amazon Alexa, Android TV, VESA 300×200, 20W speaker(s), Dolby Atmos, Dolby Digital AC3 and DTS HD, G
Gaming TVs
Knižní série Duna amerického spisovatele Franka Herberta bezesporu patří mezi nejzásadnější díla...
S funkcí HDMI CEC si vystačíte jen s jedním dálkovým ovladačem pro řízení televize a dalších připojených...
Seriál Zaklínač (The Witcher) patří k nejúspěšnějším netflixovským exkluzivitám, rychlé oznámení...
Knižní série Pán prstenů od J. R. R. Tolkiena patří mezi zásadní díla moderní fantasy, které se po...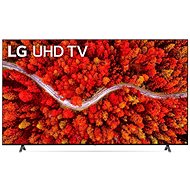 60" LG 60UP8000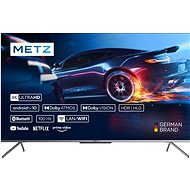 55" Metz 55MUC8500Z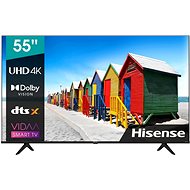 55" Hisense 55A66G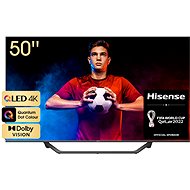 50" Hisense 50A76GQ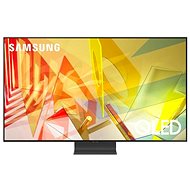 55" Samsung QE55Q95TD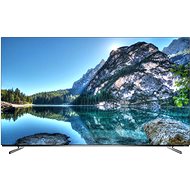 55" Metz 55MOC9010Z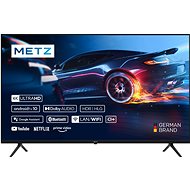 70" Metz 70MUC6000Z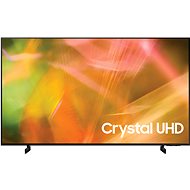 70" Samsung UE70AU8002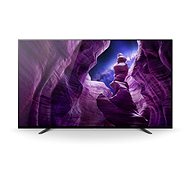 55'' Sony Bravia OLED KE-55A8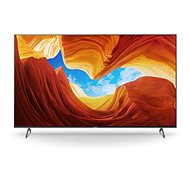 65'' Sony Bravia LED KE-65XH9005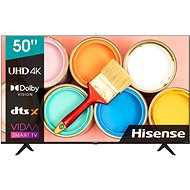 50" Hisense 50A6BG
Gaming TVs
In the category Gaming TVs on Alza.sk, we currently have a total of 355 products, which you can easily buy online and get quickly delivered. See all of your purchases and make orders on our easy-to-use app.
Gaming TVs – proved brands
Enter product name
Note (link, Part number etc.):
Check out products sorted by price starting with the lowest price in the category cheap gaming TVs
Find products sorted from the most expensive to the cheapest in the category most expensive gaming TVs
Check out products sorted by price starting with the highest price in the category best sellers, best gaming TVs
You'll find products sorted by reviews starting from the highest ranked in gaming TVs reviews