Modern popular culture offers countless iconic characters to like and kids often get attached to the characters they identify with. What characters are particularly popular nowadays?
Continue
The Little Mole
The Little Mole is a well-known and beloved character especially for the older generations in the Central Europe, who grew up with his cartoons starring him and his animal friends. The first and most famous cartoon about the Little Mole was created in 1957. Today the popular motif of the Little Mole can be found on almost all types of toys and school supplies, but also on childrens' furniture.
Barbie
The famous Barbie doll, which first entered production in 1959, has gone out to inspire countless Barbie models and even animated cartoons. In one movie, Barbie doll is a secret agent, in another she is a princess – there's something here for any child. The Barbie brand encompasses not only the dolls, but also toy cars, houses, or household appliances.
Frozen
The story of Frozen focuses on the brave princess Anna as she is trying to find her sister Elsa, who had accidentally cursed her kingdom with an eternal winter. Over the course of her journey she meets the cute snowman Olaf, friendly reindeer Sven, and determined and good-natured Kristoff. Does your kid also have the Frozen fever? Make them happy with fancy princess dresses, Frozen plush toys, games, or Frozen themed puzzles.
My Little Pony
My Little Pony is animated series about a young pony and her adventures with her friends. The whole story takes place in the mysterious land of Equestria, where ponies experience various tales that can give children valuable and wholesome life lessons. My Little Pony toys include both plastic and plush ponies.
Spider-Man
Spider-Man is a popular comic book character with a trademark blue-red spider suit. He is a young man who, thanks to a spider bite, acquired incredible superpowers - superhuman strength, speed, ability to climb walls, and the spider sense that alerts him to danger. For Spider-Man fans, there are backpacks and bags, various characters from the Spider-Man series, and even body cosmetics.
Batman
Batman is a rather unique comics superhero with an iconic bat-like costume. What makes him unique is that he actually has no superpowers—he is an ordinary mortal man who relies on his ingenuity, intelligence, detective skills, and martial art training. And what can you buy with the Batman theme? LEGO kits, notebooks, storage boxes, or keychains.
Game of Thrones
The story of the immensely popular fantasy series Game of Thrones takes place on two fictitious continents, which are gradually swept into a war for the Iron Throne of the Seven Kingdoms. The plot and the main characters develop gradually and it's a series that rewards patience and investment. The show has millions of fans all over the world and has won multiple awards. If you are a fan of this series, try GoT themed card games or Monopoly: Game of Thrones.
Minecraft
Minecraft is a world-famous video game where you build your own world made of blocks. The game has 4 difficulty levels, where the number of bloodthirsty monsters increases. In Minecraft you just don't build things, you also trade with local villagers and fight monsters. For fans, we offer Minecraft LEGO kits or plush toys.
Hide description
Was this information useful?
This form is used only for evaluating the information in the description above.
If you have any question about our products, services, transport or any other request, please contact our customer support.
What should be improved? Is anything missing here? Is anything wrong? Share it with us.
Best Sellers
1.
LEGO Set for children, suitable from the age of 10 years, theme: Harry Potter, launched in 2020, 630 piece(s)
2.
LEGO Set for children and adults, suitable from the age of 16 years, theme: Star Wars, Universe and Vehicle, characters: C-3P0 , Finn, Han Solo, Chewbacca, Princess Leia and Rey, launched in 2017, 7541 piece(s)
3.
LEGO Set for children, suitable from the age of 8 years, theme: Cars and Vehicle, launched in 2018, 801 piece(s)
Movie Characters & Game Characters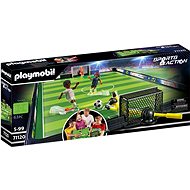 Playmobil Football Arena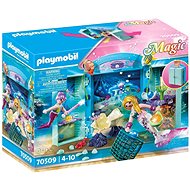 Playmobil "Mermaids" Toy Box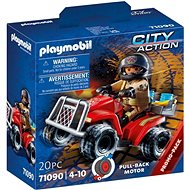 Playmobil Fireman's Speed Quad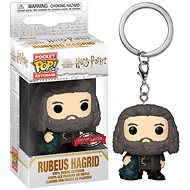 Harry Potter Holiday - Hagrid - Pocket POP!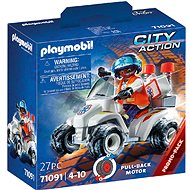 Playmobil Rescue 4x4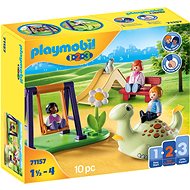 Playmobil Playground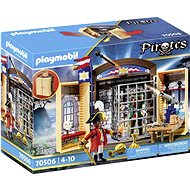 Playmobil Play Box "Pirate Adventure"
Movie Characters & Game Characters
In the category Movie Characters & Game Characters on Alza.sk, we currently have a total of 2515 products, which you can easily buy online and get quickly delivered. See all of your purchases and make orders on our easy-to-use app.
Check out products sorted by price starting with the lowest price in the category cheap movie Characters & Game Characters
Find products sorted from the most expensive to the cheapest in the category most expensive movie Characters & Game Characters
Check out products sorted by price starting with the highest price in the category best sellers, best movie Characters & Game Characters
You'll find products sorted by reviews starting from the highest ranked in movie Characters & Game Characters reviews