Pans should be chosen according to the type of cooking you intend to do. Classic pans are designed for universal use. Alternatively, you can choose from specialised pans such as woks, griddles or pancake pans. You should also consider the material from which the pan is made, its size, and whether it is suitable for your type of hob.

Continue
Pan type
You have a choice of 4 pan types:

Classic pan - deep, for universal use.
Wok - special deep frying pan used in Asian cuisine; designed for use on gas hobs, where the raw materials are heated not only from the bottom, but from the sides as well.
Griddle pan - designed for the preparation of steaks, griddle pans are heavier and have a serrated surface.
Pancake pan - feature a shallow design, making it easier to turn pancakes or waffles.
Material
Note the material of the pan as well as the surface of the basin.
Pans are most often made of stainless steel or aluminium due to the good thermal conductivity of these materials.
The surface of the pan should preferably be made of non-stick material
The most common surface materials are:

Teflon and other non-stick surfaces (PTFE) - you can fry in them without using fat, but they are not resistant to scratches
Ceramics - non-stick surface (but cooking requires some fat); scratch resistant
Titanium - non-stick surface, good thermal conductivity, resistant to scratches
Other parameters
Size and volume
Suitable for induction hobs
Suitable for use in ovens
Hide description
Was this information useful?
This form is used only for evaluating the information in the description above.
If you have any question about our products, services, transport or any other request, please contact our customer support.
What should be improved? Is anything missing here? Is anything wrong? Share it with us.
Best Sellers
1.
24 & 28cm pan set, inner 6-layer non-stick Titanium Excellence surface with hard mineral base, external black non-stick surface, removable handle included, suitable for all heating sources including induction, Thermo-Spot temperature indicator, oven-safe up to 250 °C, possibility of using unsharpened metal tools, dishwasher safe (without the handle)
2.
Wok - inner surface: non-stick and with titanium admixtures, outer surface: stainless steel, material: stainless steel, heating sources: induction, gas, glass-ceramic and electricity, possibility to use a blunt metal tool, non-stick surface, dishwasher safe, oven safe, temperature indicator, resistant surface and thick bottom, top rim diameter: 28cm, pan bottom diameter: 17,1cm, height: 8cm
3.
Pan - inner surface: non-stick and with titanium admixtures, outer surface: non-stick, pan material: aluminium, heating types allowed: gas, glass-ceramic and electricity, possibility to use a blunt metal tool, dishwasher safe and temperature indicator, pan rim diameter: 24cm, pan bottom diameter: 16,8cm, height: 4,3cm
Pans
S pánvemi Tefal zvládnete připravit kterýkoliv pokrm. Na své si přijdou jak zastánci zdravého životního...
Tefal přichází s 11 revolučními řadami pánví a hrnců s odolným, nepřilnavým povrchem. Jednotlivé řady...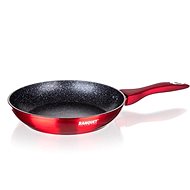 BANQUET Pánev s nepřilnavým povrchem 24 x 4,8 cm METALLIC RED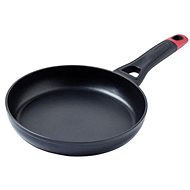 PYREX PÁNEV OPTIMA+ 24CM HLINÍK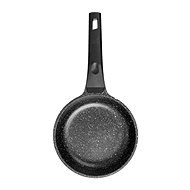 Orion Pánev pr. 18 cm GRANDE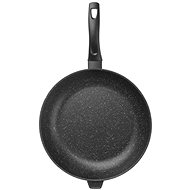 Orion Pánev pr. 32 cm GRANDE
Pans
In the category Pans on Alza.sk, we currently have a total of 431 products, which you can easily buy online and get quickly delivered. See all of your purchases and make orders on our easy-to-use app.
Enter product name
Note (link, Part number etc.):
Check out products sorted by price starting with the lowest price in the category cheap pans
Find products sorted from the most expensive to the cheapest in the category most expensive pans
Check out products sorted by price starting with the highest price in the category best sellers, best pans
You'll find products sorted by reviews starting from the highest ranked in pans reviews