While most monitors can be used for multiple purposes, they differ in terms of the quality and characteristics of the image.

Continue
What to look for when choosing an office monitor
How often will you use the monitor?
For occasional usage, a monitor with a diagonal of at least 19" will suffice.
For regular use, we recommend a monitor with a diagonal of at least 22". For convenience, select a model with an adjustable height and technologies to minimize eye fatigue (Flicker-free, Flicker-safe, etc.).
If you are buying two monitors for one computer, we recommend selecting the same models to avoid differences in colour reproduction.
Resolution
The larger the monitor you choose, the higher the resolution should be. With a higher resolution, you get a more detailed picture and a larger workspace.
| | | | |
| --- | --- | --- | --- |
| Screen Size (1" = 2.54cm) | 20" | 21-32" | 33" and larger |
| Resolution needed to ensure adequate image quality | XGA (1024 x 768 pixels) or higher | Full HD (1920 × 1080 pixels) or higher | UHD or 4K (3840 × 2160 pixels) or higher |
Panel Type
IPS/S-IPS monitors - excel in natural colours, low power consumption and wide viewing angles. The disadvantage is a higher purchase price.
TN monitors - often characterised by low response times. Compared with IPS monitors they are cheaper, offer lower-quality colour reproduction and narrower viewing angles. While cheaper TN monitors are sufficient for less demanding users, models with 4ms response times are popular with gamers.
MVA/PVA monitors - in terms of price and picture quality, these are somewhere between IPS/S-IPS and TN monitors. They provide more realistic colour reproduction and wider viewing angles than TN monitors and are cheaper than IPS monitors.
Screen Surface
Matte - reflects light from surroundings; provides less-saturated colour reproduction.
Glossy - provides vibrant and realistic colours but more ambient light is reflected, so the display can be hard to see in bright sunlight.
Anti-glare - a compromise between glossy and matte screens; they are easier to view in direct sunlight than glossy screens but offer lower quality colour reproduction.
Connectors
Before buying, make sure the monitor has at the least one compatible port with your computer. If not, you won't be able to connect the monitor to it.

Useful Functions and Features
Eyestrain-minimising technology - Flicker-free, Flicker-safe, etc.
Adjustable height - allows you to adjust the monitor to a comfortable position.
TV tuner - for watching television broadcasts.
VESA mount - allows you to mount the monitor on a bracket.
Web camera - useful if you plan to make calls over the Internet.
USB Hub - play data from portable drives; connect a keyboard or mouse.
Pivot - allows the screen to rotate horizontally; suitable for office work and reading texts from your computer.
Hide description
Was this information useful?
This form is used only for evaluating the information in the description above.
If you have any question about our products, services, transport or any other request, please contact our customer support.
What should be improved? Is anything missing here? Is anything wrong? Share it with us.
Best Sellers
1.
LCD Monitor - Full HD 1920 × 1080, IPS, 16:9, 5ms, 75Hz, FreeSync, 250cd/m2, 1000:1 contrast, HDMI 2.0, VGA, VESA
2.
LCD Monitor - Full HD 1920 × 1080, IPS, 16:9, 5ms, 60Hz, 250cd/m2, 1000:1 contrast, DisplayPort 1.2, HDMI 1.4, VGA, adjustable height, pivot, VESA
3.
LCD Monitor - Full HD 1920 × 1080, VA, 16:9, 5ms, 75Hz, FreeSync, 6bit, 250cd/m2, 5000:1 contrast, HDMI 1.4, VGA, VESA
Office Monitors
Samsung's new Odyssey G5, G7 and G9 monitors are sure to excite all gamers. They are bringing new gaming...
The often complicated connection of a laptop to a monitor is over with the new monitors from Philips. From now...
Společnosti Asus a NVIDIA představily Asus ROG Swift 360, první herní monitor s obnovovací frekvencí 360...
Do the colours on your monitor look funky? Do your eyes hurt simply from looking at it? Wrong settings can do...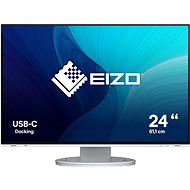 24" EIZO Color Edge EV2485-WT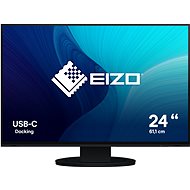 24" EIZO Color Edge EV2485-BK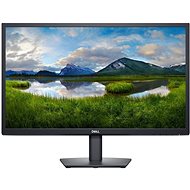 24" Dell E2423H Essential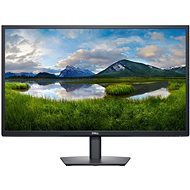 27" Dell E2723H Essential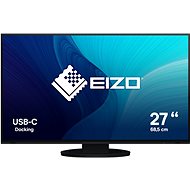 27" EIZO Flex Scan EV2781-BK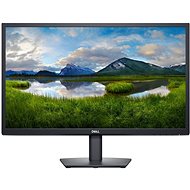 24" Dell E2423HN Essential
Office Monitors
In the category Office Monitors on Alza.sk, we currently have a total of 398 products, which you can easily buy online and get quickly delivered. See all of your purchases and make orders on our easy-to-use app.
Office Monitors – proved brands
Check out products sorted by price starting with the lowest price in the category cheap office Monitors
Check out products sorted by price starting with the highest price in the category best sellers, best office Monitors
You'll find products sorted by reviews starting from the highest ranked in office Monitors reviews