Drony sú už od svojho vzniku určené predovšetkým na záznam videa a snímanie fotografií z výšky. Kameru majú buď integrovanú priamo na svojom tele (drony Parrot a Nine Eagles), alebo ju nesú zavesenú na úchytke (drony DJI).
Continue
Drahšie modely so zavesenou kamerou sú navyše vybavené takzvaným gimbalom, teda viacosovým mechanickým stabilizátorom, ktorý vyrovnáva otrasy a stará sa o krásne hladké zábery. Kúpiť si môžete aj dron iba so závesom a osadiť ho kamerou sami. Na veľké, profesionálne drony možno takto zavesiť aj digitálnu zrkadlovku.
Čo sa kvality záznamu týka, platí tu takmer priama úmera k cene. Zatiaľ čo drony na začiatku cenového spektra natáčajú video v rozlíšení 720p aj menej, DJI Phantom 4 a iné drahšie modely ponúknu aj 4K rozlíšenie a závit umožňujúci použitie filtra. Takmer všetky drony s kamerou zvládnu naživo prenášať obraz na obrazovku mobilného telefónu alebo tabletu.
Prečo si kúpiť dron s kamerou?
Snímajte profesionálne snímky a videá z vtáčej perspektívy
Vďaka stabilizácii je obraz dokonale ostrý a plynulý
Väčšina modelov dokáže prenášať obraz z kamery v reálnom čase na displej mobilu alebo tabletu
V letovom režime Follow Me vás dron dokáže sám nasledovať a natáčať, napr. pri behaní alebo jazde na bicykli či na lyžiach
Hide description
Was this information useful?
This form is for collecting Feedback Only. If you have any other inquiries, please our Customer Care team here.
Is something missing or displayed incorrectly? Let us know your suggestions so we can improve the website and customer experience.
Best Deals
1.
Smart Drone – 2,7K (2704×1520) camera – 2.7K camera, transmission range of 2km, operation time of 30 min, maximum speed of 46,8km/h, autostart, GPS, online transmission, folding, automatic landing, obstacle detection, image stabilisation, rotating camera and gesture control, microSD 256GB, weight: 249g, package includes model, charger, controller, built-in camera and battery
2.
Drone – HD camera, operation time of 16 min, maximum speed of 40km/h, autostart, FPV, online transmission and automatic landing, weight: 32g, package includes controller and built-in camera
3.
Smart Drone – 4K camera, transmission range of 8km, operation time of 31 min, maximum speed of 72km/h, GPS, folding, obstacle detection, image stabilisation, autonomous flight and object tracking, 8GB internal memory, microSD 128GB, weight: 907g, package includes model, controller, built-in camera and battery
Drony s kamerou
Portfolio produktů společnosti DJI je rozděleno do několika kategorií, stále více místa si však ukrajují...
Natáčení a focení dronem je stále oblíbenější zábavou. Jak pořídit dronem kvalitní video či foto? Máme pro...
Toužíte po dronu, ale nechce se vám utrácet zbytečně moc peněz? Vyzkoušejte drony od BML. Jsou za velmi...
Otestovali jsme Mavic Air, doposud nejmenší a technologicky nejpokročilejší dron značky DJI, která vládne...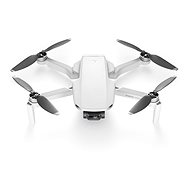 DJI Mavic Mini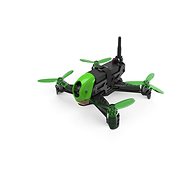 Hubsan H123D X4 JETRFT Version
Drony s kamerou
In the category Drony s kamerou on Alza.sk, we currently have a total of 58 products, which you can easily buy online and get quickly delivered. See all of your purchases and make orders on our easy-to-use app.
Enter product name
Note (link, Part number etc.):
Check out products sorted by price starting with the lowest price in the category cheap drony s kamerou
Check out products sorted by price starting with the highest price in the category best sellers, best drony s kamerou
You'll find products sorted by reviews starting from the highest ranked in drony s kamerou reviews