Záhradné náradie we will dispatch within 24 hours. Discover why shop on Alza.sk.
Continue
5 Reasons to Buy Záhradné náradie on Alza.sk
Záhradné náradie in stock with quick purchasing made online!
We have a wide range of products and complementary services.
Do you need some advice? Our customer support is here to help you with your purchasing decisions.
You can view other questions or reviews made by other reliable customers!
You will find all the necessary product information. Some will include customer reviews, which can help ease your product selection
Easily make your selection. Click through our pre-made filters for the category: Záhradné náradie
Are you looking for the best Záhradné náradie? View products sorted by the best selling or by the highest ratings from other customers. If you are looking for top items based on price, look for Záhradné náradie sorted by the lowest to highest price.
Záhradné náradie – main types
Find more in the navigation below
Hide description
Best Deals
1.
Scraper Ice and broom, detachable scraper, silicone bristles
2.
Stepladder Multifunctional composite ladder length 1.55 m, maximum length 4.6 m spread ladder system duralumin profiles - high strength and durability, load capacity 150 kg, 2 decks, weight 15 kg
3.
Grass Shears - 3.6V, 1.5 Ah, run time: 50 min, blade length: 12cm, weight: 550g, set with BOSCH gardening tool set
Záhradné náradie
Konec sezóny je tady a zahrada ještě naposledy v tomto roce hýří barvami. Stromy ztrácejí barevné listí...
Září je jedním z hlavních měsíců sklizně a zpracování dozrálé úrody. Je to čas kompotování, moštování...
V dubnu je zahrada již v rozpuku, a proto je nutné věnovat jí mnoho času a péče. Žádný zahrádkář by neměl...
Každý dvoudobý motor je poháněn směsí benzínu a oleje. Při míchání této směsi je potřeba dodržet správný...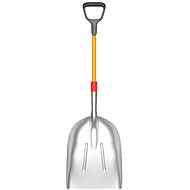 CAT big 2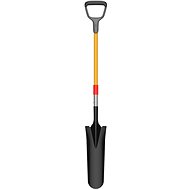 CAT J10-206 Rýč dlouhý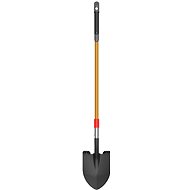 CAT J10-200 Rýč špičatý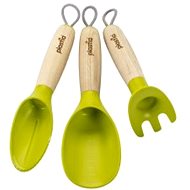 Plastia Cultivation Set, green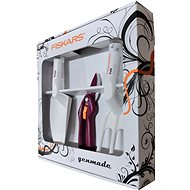 Fiskars Set Merlot, white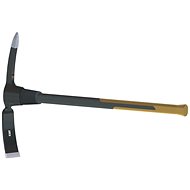 CAT J25-300 Pickaxe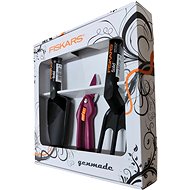 Fiskars Set Merlot, black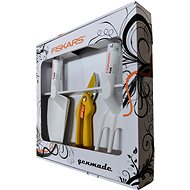 Fiskars Set Saffron, white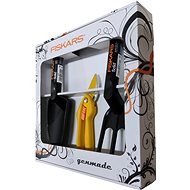 Fiskars Set Saffron, black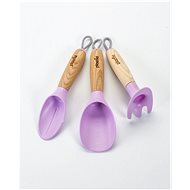 Plastia Cultivation Set, purple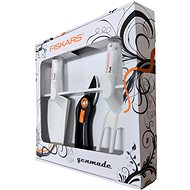 FISKARS Solid Set, white
Záhradné náradie
Na všetky práce na záhrade, poli aj v lese využijete záhradné náradie, ktoré zahŕňa sekery, rýle, lopaty a lopatky, motyky a hrable. Kúpte si nové kvalitné náradie, ktoré nahradí vaše poničené alebo už nevyhovujúce vybavenie. S kvalitným a osvedčeným záhradným náradím Fiskars, Gardena, HI alebo napríklad Sharks bude všetka práca vonku ľahšia!
Spoľahlivé sekery
Poriadna a kvalitná sekera nesmie chýbať na žiadnej záhrade. Sekery využijete napríklad pri štiepaní klátov, polien či triesok, pričom existuje niekoľko druhov sekier, napríklad kempingová sekera, univerzálna sekera alebo sekera. Renomé medzi sekerami si vydobyli sekery Fiskars, ktoré sa vyznačujú prvotriednou kvalitou. Fiskars sekery sú medzi hlavou a poriskom dokonale vyvážené, a tak sa používajú ľahko a bezpečne. Drevo ľahko naštiepate so štiepacou sekerou. Štiepacia sekera Fiskars je vybavená dlhším poriskom na vyvinutie väčšej sily pri štiepaní.
Starostlivosť o záhradu
Nenahraditeľnými pomocníkmi na záhrade sú rýľ, motyčka, hrable aj záhradné nožnice. Vyberte si kvalitný rýľ, s ktorým bude práca so zeminou jednoduchšia. Kvalitný rýľ má ergonomický tvar držadla a oceľovú rúrku potiahnutú na mieste držania plastom, aby sa rýľ príjemne držal aj v chlade. Burinu medzi riadkami odstránite motyčkou na sadenie a kyprenie a pri starostlivosti o stromčeky alebo kríky budete potrebovať záhradné nožnice. Kúpiť si môžete aj lopatky na sadenie, kvalitné hrable alebo viacdielnu súpravu náradia na rôzne záhradnícke práce obsahujúcu lopatku, hrable, obojstrannú motyčku alebo nôž na burinu.
Was this information useful?
This form is for collecting Feedback Only. If you have any other inquiries, please our Customer Care team here.
Is something missing or displayed incorrectly? Let us know your suggestions so we can improve the website and customer experience.
Enter product name
Note (link, Part number etc.):
Check out products sorted by price starting with the lowest price in the category cheap záhradné náradie
Check out products sorted by price starting with the highest price in the category best sellers, best záhradné náradie
You'll find products sorted by reviews starting from the highest ranked in záhradné náradie reviews