Štýlové inteligentné hodinky majú väčšinou displej s ručičkovým ciferníkom, sú vyrobené z prémiových materiálov a zdobené remienkom z ušľachtilého kovu alebo kožou. Sú perfektným módnym doplnkom a hodia sa na každodenné nosenie do práce, na schôdzky, na večeru a do spoločnosti všeobecne. Vďaka inteligentným funkciám ste vždy v obraze a nemusíte neustále kontrolovať telefón.
Continue
Čo všetko štýlové inteligentné hodinky dokážu
Základné funkcie
Inteligentné hodinky s väčšinou základných funkcií zoženiete v cene od 100 do 250 €.
Monitorovanie základných aktivít (krokomer, spánok, spálené kalórie).
Zobrazenie notifikácií o správach, hovoroch, udalostiach z kalendára aj z ďalších aplikácií.
Prijatie a odmietnutie hovoru.
Ovládanie hudby.
Pri lacnejších modeloch sa hudba spravidla prehráva z telefónu a hodinky slúžia len
ako diaľkový ovládač. Drahšie modely umožňujú uloženie hudby do integrovaného úložiska
a pri počúvaní tak nemusíte mať telefón pri sebe, čo sa hodí najmä pri športe.
Pokročilé funkcie
Smartwatch s pokročilými funkciami kúpite od 375 € a vyššie.
Výškomer, barometer, kompas, teplomer – vhodné na všetky športové aktivity najmä v horách.
Meranie tepovej frekvencie.

Integrovaný senzor – tep je meranie zo zápästia. Výhodou je diskrétnosť a pohodlie, pretože nepotrebujete hrudný pás. Nevýhodou je nižšia presnosť merania. V prípade, že si oblečiete dlhý rukáv, nefunguje meranie vôbec, pretože hodinky nemajú priamy kontakt s pokožkou.
Pomocou hrudného pásu – nutná podpora bluetooth zo strany hodiniek na spárovanie hrudného pásu. Výhodou je vysoká presnosť a možnosť nosenia za každého počasia. Nevýhodou je nízky komfort pri dlhodobom nosení.

Podpora Wi-Fi – hodinky nemusíte pripájať k počítaču kvôli synchronizácii, odosielanie informácií o tréningu alebo sťahovanie aktualizácií.
IP certifikácia garantujúca zvýšenú odolnosť voči vode, prachu či mechanickému poškodeniu.
Podpora NFC – v tejto chvíli len pri modeloch Samsung Gear S3. Používa sa na bezkontaktné platby pomocou technológie Samsung Pay.
Podľa čoho sa pri výbere štýlových inteligentných hodiniek orientovať
Chcem štýlové hodinky na univerzálne použitie
Pokiaľ vám ide predovšetkým o štýl a nepotrebujete hodinky s množstvom vychytávok pre športovcov, za ktoré si veľakrát musíte značne priplatiť, vyberajte podľa nasledujúcich kritérií.
Platforma – inteligentné hodinky sú kompatibilné s OS Android, iOS alebo Windows Phone. Niektoré modely sú určené aj pre viac platforiem súčasne.
Cena – po výbere platformy si stanovte maximálnu sumu, ktorú ste ochotní investovať. Odporúčame si priplatiť za modely, pri ktorých je zaistená vyššia ochrana displeja pred poškriabaním a mechanickým poškodením – najčastejšie sa používa označenie Gorilla Glass alebo sa využívajú zafírové sklíčka.
Vzhľad – ide o subjektívnu záležitosť. Vyberte si tie, ktoré sa vám skrátka páčia. Predsa len hodinky slúžia z väčšej časti ako módny doplnok.
Vlastnosti a funkcie – každý má iné požiadavky, príklady najbežnejších funkcií nájdete vyššie.
Výdrž batérie – pre niekoho je dôležitá výdrž batérie až 30 dní a vystačí si len so základnými smart funkciami a napríklad čiernobielym displejom, iní zase požadujú čo najprepracovanejšie hodinky za cenu nižšej výdrže. Väčšina hodiniek však vydrží v priemere 2 dni pri bežnom používaní.
Chcem štýlové hodinky so zameraním na šport
Ak sa aktívne venujete športu a hľadáte zároveň hodinky, ktoré môžete nosiť aj do spoločnosti, odporúčame sa zamerať na značku Garmin a Pebble.
Tie sa špecializujú predovšetkým na plnohodnotné športtestery, ktoré navonok vyzerajú ako veľmi štýlové hodinky. Nebudú vám tak chýbať GPS/GLONASS, gyroskop, senzor tepovej frekvencie alebo ďalšie pokročilé funkcie.
Hide description
Was this information useful?
This form is for collecting Feedback Only. If you have any other inquiries, please our Customer Care team here.
Is something missing or displayed incorrectly? Let us know your suggestions so we can improve the website and customer experience.
Best Deals
1.
2.
3.
Štýlové smart hodinky
CES 2020 odhalil chytré hodinky Withings ScanWatch, jedinečnou kombinaci klasického vzhledu, chytrých...
Nová verze oblíbených chytrých hodinek Amazfit Bip nese přídomek "S" a uživatele potěší hned několika...
Jak obstálo vůbec první použití AMOLED displeje u hodinek Garmin? Nejen to prozradí naše recenze.
Hledáte stylové hodinky s hranatým displejem a dostupnou cenou? Sepsali jsme pro vás naše praktické...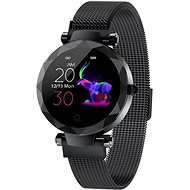 IMMAX SW12 black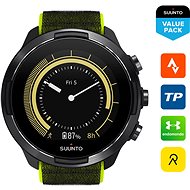 Suunto 9 Baro, Lime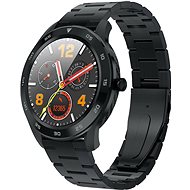 IMMAX SW14, Black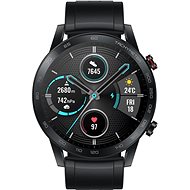 Honor Watch Magic 2 Black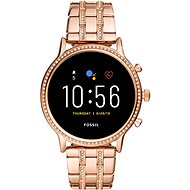 Fossil Julianna HR Rose Gold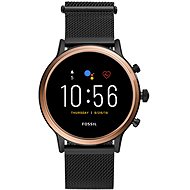 Fossil Julianna HR Rose Gold/Black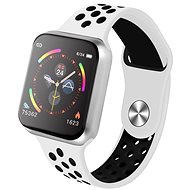 IMMAX SW13, White-silver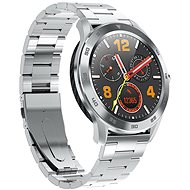 IMMAX SW14, Silver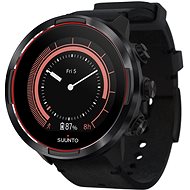 Suunto 9 Baro Red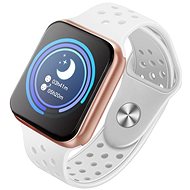 IMMAX SW13, White-gold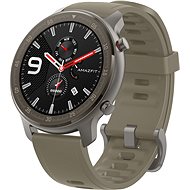 Xiaomi Amazfit GTR, 47mm, Titanium
Štýlové smart hodinky
In the category Štýlové smart hodinky on Alza.sk, we currently have a total of 522 products, which you can easily buy online and get quickly delivered. See all of your purchases and make orders on our easy-to-use app.
Enter product name
Note (link, Part number etc.):
Check out products sorted by price starting with the lowest price in the category cheap štýlové smart hodinky
Check out products sorted by price starting with the highest price in the category best sellers, best štýlové smart hodinky
You'll find products sorted by reviews starting from the highest ranked in štýlové smart hodinky reviews