Stuffed toys or plushies as they are commonly known are suitable for children of all ages. They make a nice gift for any occasion and often become the child's best friend. Their primary purpose is of course to entertain, but they can also lift one's spirits and some can even help relieve pain. Check out our product category to see what we have to offer.
Continue
Warm plushies can relieve the pain and induce restful sleep
Warm plush toys can help with pain and make it easier to fall asleep. Warmies can even serve as a medical aid, relieving muscle, joint, or abdominal pain after you heat the toy in the microwave. They are filled with a mixture of herbs or seeds that release a pleasant, soothing scent when heated.
Feel the soothing cool breeze
Plush toys can also cool down a fever, insect bites, or burns and thus soothe the pain. Just put the toy in the freezer for a few minutes and then place it on the ouchie. Whether you need some extra warmth or relaxing coolness, these plushies have got you covered.
A microwavable plushie can be heated for 90 seconds and retains the warmth for up to 2 hours. Do not leave the toy in the microwave unattended, as you may accidentally burn the natural stuffing.
Practice all your senses with interactive plush toys
Interactive plush toys will capture your child's attention in seconds. They make it easier for children to learn the first words, shapes, or colours. Some can also feature fun songs, rhymes, pictures, or other accessories, but talking plush toys are among the most popular. Some toys may even dance or respond to vocal commands.
i
Everybody loves plushies
A cute plush toy can be a lovely gift and a creative expression of what's on your heart and mind. Thanks to beautiful inscriptions, you can easily convey your love and friendship. You can gift a small pendant-like plush toy or a large one that shows the full extent of your affection.
Cute and educative
Plush toy animals look adorable and your kids will have lots of fun with them. The toys will teach them how to recognise different types of animals and how to treat them gently.
Teddy bear is a long-time favourite and a suitable gift for both kids and adults.
Stuffed dogs and cats are ideal companions for your children - some even respond to commands.
Pusheen is a female cartoon cat and the subject of many fun comic strips that your child can now experience with her.
Panda plush is pretty much made for cuddling. Who doesn't love cute pandas?

Warm Plushie

Brumda the Bumblebee

Stuffed Toy Animal

Pusheen
Explore the land of comics and fairy tales
Stuffed fictional characters let your child keep a piece of their favourite magical world with them, no matter where they go. Painstakingly detailed plush toys will delight not only the kids, but also many adults happy to reminisce about their childhood years.
Large plush toys can serve as a practical decorative element
Maxi plush toys are not just great for cuddling, but can be a genuinely practical addition to your child's room. Children can use the huge plushie as a place of rest and relaxation, since unlike small stuffed toys, it evokes a sense of safety and security.
A large stuffed toy can take up a lot of space, so make sure your room is big enough before buying one.
Make your kids feel safe
Baby stuffed toys help develop fine motor skills and hearing, as they include whistles and rattles. They are made of safe material and don't contain small parts that children could swallow. To be completely safe, every baby toy is also tested in accordance with the highest safety standards.

Maxi Stuffed Toy

Baby Stuffed Toy

Interactive Plush Toy

Alza Plushie
i
Get your little earthling an Alza plushie
Alzak is a cool green alien who is eager to become your friend. The toy is made of high-quality, pleasant material and does not contain any sharp parts that could potentially injury the child. The Alza plush toy is suitable not only for children, but also for any enthusiastic fan.
Hide description
Was this information useful?
This form is used only for evaluating the information in the description above.
If you have any question about our products, services, transport or any other request, please contact our customer support.
What should be improved? Is anything missing here? Is anything wrong? Share it with us.
Best Sellers
1.
Plush Toy - for boys and girls, alza the Alien height 30cm
2.
Plush Toy - for boys and girls, teddy Bear height 30cm, suitable from 9 months
3.
Plush Toy - for boys and girls, alza the Alien height 30cm, suitable from 1 year
Stuffed Toys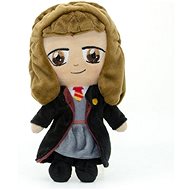 YUME Harry Potter Ministry of Magic - Hermione - 29cm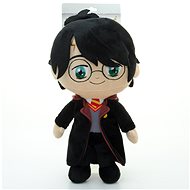 YUME Harry Potter Ministry of Magic - Harry Potter - 29cm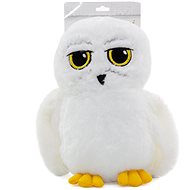 YUME Harry Potter Ministry of Magic - Hedwig - 29cm
Stuffed Toys
In the category Stuffed Toys on Alza.sk, we currently have a total of 697 products, which you can easily buy online and get quickly delivered. See all of your purchases and make orders on our easy-to-use app.
Enter product name
Note (link, Part number etc.):
Check out products sorted by price starting with the lowest price in the category cheap stuffed Toys
Find products sorted from the most expensive to the cheapest in the category most expensive stuffed Toys
Check out products sorted by price starting with the highest price in the category best sellers, best stuffed Toys
You'll find products sorted by reviews starting from the highest ranked in stuffed Toys reviews