Cooling is a set of computer cooling components - coolers. These are designed to dissipate heat from the computer, which is produced by virtually all other components. The processor usually produces the most heat in the computer, in many cases followed by the graphics card. To keep the temperatures low, it is necessary to ensure a smooth air flow or to dissipate heat in other ways.
Continue
Cooling Types
Active - Active cooling consists of fans that ensure air flow. This is the basis of any quality cooling. To cool components, it is combined with passive cooling, pushing cold air through.
Passive - Passive cooling systems are heated up and distribute heat to the ribs so that it can be easily ventilated. Passive heatsinks are usually made of copper or aluminium. Some components can be cooled only passively, which ensures almost zero noise levels.
With a few exceptions, processors usually come equipped with coolers, which are often called "boxed". These exceptions typically include HEDT processors, server processors and open multiplier processors. Manufacturers do not supply them with coolers for one simple reason: these processors produce too much heat for a heatsink that is included for free.
Purchasing a CPU cooler makes sense if:
You want to overclock the processor or increase its frequency.
You are experiencing high temperatures of the processor.
You plan to use the processor continuously and for a long time.
You are building a custom water circuit system.
You want to reduce noise levels.
Your old cooler is not working properly.
Unlike processors, graphics cards come with a fully sized heatsink that is firmly attached to them. Manufacturers usually pay a lot of attention to those coolers, so their replacement is usually not necessary.
Consider replacing the heatsink on your graphics card in the following cases:
The old cooler is damaged or dysfunctional.
The current cooling system is too noisy.
You are building a custom water circuit system.
You are experiencing unnaturally high temperatures.
i
Use our service Alza Individual and let a professional build your computer.
PC case cooling consists exclusively of fans. These are designed to encourage good airflow inside the computer case, enabling the removal of excess heat. In every modern PC case, there are special designated positions for fans in the front and back, often also in the top and bottom parts of the case. You can influence the pressure inside the case by using different fan locations.
Overpressure - You can create overpressure in the case by assigning more fans to the intake than the exhaust. PC case air inlets often feature dust filters and by creating overpressure in the case, you have the greatest chance of trapping most of the dust.
Underpressure - Underpressure is the exact opposite of overpressure. It occurs when more fans take care of letting hot air out than letting cold air in. This reduces temperatures, but the disadvantage is that the air is sucked in not only through dust filters, but also all nooks and crannies. This makes your computer clog with dust faster.
Balanced pressure - You can achieve balanced pressure by placing the same number of fans on both sides of the case. It is a compromise that many users opt for, as it combines the advantages of the two solutions mentioned above.
PC case fans can also be used with CPU coolers, but it is important that they have sufficient airflow values. They are sorted by dimensions; a larger fan can rotate slower while maintaining the same airflow, so it is quieter and lasts longer. It is always a good idea to buy fans of the largest size that your case supports.
Optimal airflow in a computer case is usually sufficient to cool your hard drive properly. Additional cooling should only occur if you cannot provide sufficient airflow or if there are a lot of components in a small space.
Memory coolers are important if you want to overclock, because they can significantly reduce temperatures.
i
Want to build your own PC? Read our guide.
Liquid cooling is considered to be a much more elegant but costly solution. It contains several components. Water cooling transfers heat through the liquid from the processor to the "radiator" cooled by air. This radiator can be placed anywhere with an access to air, so airflow is not so essential for water cooling.
Water cooling comes in two basic designs:
All-in-one cooling - These cooling systems embody the easiest way of water cooling. All-in-One sets are easy to install because no previous assembly is required. Just attach them to the case and to the processor and plug them in.
Tailor-made cooling - An option for real connoisseurs. Not only can custom cooling dramatically reduce the temperatures of all components, but it also looks great. This solution needs special care even during installation, because it must be assembled first. Every water cooling system needs a radiator with fans, an expansion tank, a pump, hoses, a CPU block and GPU block, the liquid itself and other accessories. You can purchase special kits that include all the necessary components.
Kinpin Cooling is a manufacturer of coolers designed for extreme overclocking. Its offers include liquid nitrogen extraction units, thermal compounds and other accessories.
Cooler accessories include a wide range of essential items, such as the following:
Thermal compounds - Necessary to ensure a conductive connection between the processor and the heatsink.
Speed control - It allows you to control the speed of the fans in your computer and set the optimal ratio between power and noise levels.
Cables - Various cables connecting fans and other cooling components.
Hide description
Was this information useful?
This form is used only for evaluating the information in the description above.
If you have any question about our products, services, transport or any other request, please contact our customer support.
What should be improved? Is anything missing here? Is anything wrong? Share it with us.
Best Sellers
1.
CPU Cooler - socket AM4, 1200, 1150, 1151, 1155, 1156, 2011-3 and 2066, 210 W, 2x120mm fan, maximum noise level of 24,4 dB, maximum speed of 2100 RPM, height of 157mm
2.
PC Fan - size: 120 × 25mm, 0 RPM - 2000 RPM, 12 V, 4pin PWM, RGB backlighting, ARGB backlight (5V), PWM, PST and Zero RPM mode
3.
PC Fan - size: 120 × 25mm, 1500 RPM, 12 V, maximum noise level of up to 20,2 dB, 4pin PWM, PWM
Coolers
Léto je čas odpočinku a ne vždy máte chuť, nebo to počasí neumožňuje, trávit jej venku. Nejvyšší čas...
If you have a powerful computer and use it for Demanding tasks, you're probably used to The loud fans...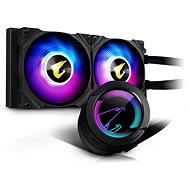 GIGABYTE AORUS WATERFORCE 240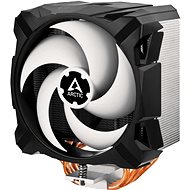 ARCTIC Freezer i35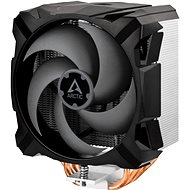 ARCTIC Freezer i35 CO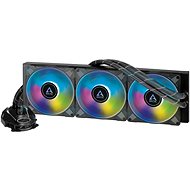 ARCTIC Liquid Freezer II 420 A-RGB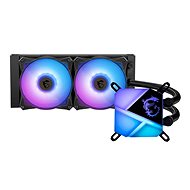 MSI MAG CORELIQUID C240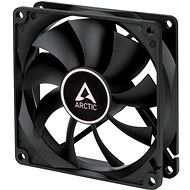 ARCTIC F9 PWM Black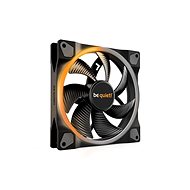 Be quiet! Light Wings 140mm PWM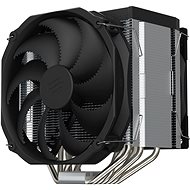 SilentiumPC Fortis 5 Dual Fan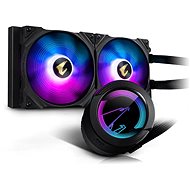 GIGABYTE AORUS WATERFORCE 280
Coolers
In the category Coolers on Alza.sk, we currently have a total of 697 products, which you can easily buy online and get quickly delivered. See all of your purchases and make orders on our easy-to-use app.
Enter product name
Note (link, Part number etc.):
Check out products sorted by price starting with the lowest price in the category cheap coolers
Find products sorted from the most expensive to the cheapest in the category most expensive coolers
Check out products sorted by price starting with the highest price in the category best sellers, best coolers
You'll find products sorted by reviews starting from the highest ranked in coolers reviews