Myš je dôležitým pomocníkom pri používaní počítača. Uľahčí prácu a je nevyhnutná na hranie hier. Pri výbere myši sa najskôr zamerajte na jej tvar. Väčšina modelov je určená pre pravákov, existujú však aj myši pre ľavákov alebo myši symetrické, ktoré je možné držať v ľavej aj pravej ruke. Prečítajte si o myšiach viac, a na čo sa pri ich výbere zamerať.
Continue
Ako vybrať myš
Pretože existuje veľké množstvo myší, môže byť zložité sa v nich vyznať. Pohodlnosť práce s myšou ovplyvňuje značné množstvo faktorov. Od ergonómie, cez prenos, až po ich odozvu. V základe rozlišujeme myši podľa ich určenia a spôsobu pripojenia. Od hernej myši môžete čakať úplne odlíšené funkcie ako od myši kancelárskej.
Herné myši
Na hranie hier je dôležitá nízka odozva. Väčšina herných myší je preto drôtová. Okrem ľavého a pravého tlačidla majú aj ďalšie a tie môžu byť programovateľné. Herné myši sa vyrábajú v mnohých dizajnoch – obľúbené sú farebne podsvietené. Vďaka pogumovanému povrchu sa v ruke dobre držia a nešmýkajú. Drahšie modely umožňujú nastaviť rozmery a pomocou závažia aj hmotnosť.
Veľmi nízka odozva
Dôraz na dizajn
Využiteľné aj na prácu
Kancelárske a cestovné myši
Sú to univerzálne myši vhodné do domácnosti a na pracovné využitie. Vyrábajú sa v decentných vyhotoveniach a bez podsvietenia. Drahšie modely sú zamerané predovšetkým na komfort pri dlhodobom držaní. Bývajú rádovo lacnejšie ako herné myši, ale s rádovo väčšou odozvou a menšou odolnosťou. Cestovné myši sa vyrábajú v menších rozmeroch, aby sa zmestili do tašky na notebook. Spravidla ide o bezdrôtové modely.
Lacné a bezdrôtové
Dôraz na funkčnosť
Ergonómia prispôsobená na prácu
Nevhodné na hranie hier
Vysoká odozva
Ostatné špecializované typy myší
Bezdrôtové alebo drôtové pripojenie?
Drôtové
Majú nízku odozvu 2 ms a oproti podobne vybaveným bezdrôtovým modelom sú lacnejšie. Nevýhodou drôtových myší je obmedzenie v podobe dĺžky kábla. Pripájajú sa cez rozhranie USB. Drôtové myši sú ideálne pre hráčov hier, aj keď moderné bezdrôtové myši odvedú rovnako dobrú prácu.
Bezdrôtové
V porovnaní s drôtovými modelmi ich neobmedzuje pohyb káblom (dosah cca 10 m). Bezdrôtové myši majú spravidla vyššiu odozvu, a tak sa väčšinou nehodia na hranie hier (neplatí pre najlepšie modely bezdrôtových herných myší). Sú napájané batériami (väčšinou tužkové alebo mikrotužkové), prípadne akumulátormi, preto bývajú ťažšie. Sú vhodné k počítaču, s ktorým sa manipuluje (prenáša sa) – typicky k notebooku.
WiFi – oproti podobne vybaveným Bluetooth myšiam bývajú lacnejšie. Využívajú USB prijímač, ktorý vám v PC zaberie jeden USB port. Majú menšiu odozvu než BT myši.
Bluetooth – na rozdiel od WiFi modelov nezaberú žiadny USB konektor. Myši s technológiou Bluetooth však možno pripojiť len k PC, ktorý je touto technológiou tiež vybavený. Oproti podobne vybaveným WiFi myšiam bývajú drahšie.
Vyberte vhodnú veľkosť
Myš vám musí padnúť do dlane. Jej ideálnu veľkosť možno odvodiť z dĺžky od špičky prostredníka po prvý záhyb zápästia.
Dĺžka
Vaša veľkosť
21 cm a viac
XL
19 – 21 cm
L
17 – 19 cm
M
Menej ako 17 cm
S
Na čo ďalšie sa pri výbere myši zamerať
Technológia snímača
Optický a laserový snímač – dnešné optické snímače sú na rovnakej úrovni ako laserové. Možno ale s istotou povedať, že lacný optický snímač nebude dosahovať rovnakú kvalitu, ako lacný laserový. Naopak najkvalitnejšie optické snímače sú najpresnejšie na trhu. Kým optické majú problémy s väčšinou horších povrchov, laserové si poradia takmer s každým.
Bluetrack – poradí si s najviac typmi povrchov. Vyrába ich len Microsoft a len v rámci kancelárskych myší.
DPI
Vyššie DPI umožňuje vykonať veľký pohyb kurzora (šípky na obrazovke) malým pohybom myši. Štandardná citlivosť je dnes okolo 1 000 DPI. Ideálne sú modely, ktoré umožňujú nastavenie DPI, pretože každá činnosť má na DPI iné nároky. Herné myši často umožňujú prepínanie DPI pomocou tlačidla.
Koliesko
Môže mať funkciu naklápania do strán, čo umožňuje posúvať obrazom aj vodorovne. Funkcia voľného pretáčania kolieska HyperScroll (koliesko môžete roztočiť) umožní rýchlo prechádzať dlhé dokumenty. Myši s HyperScroll vyrába iba Logitech. Špeciálnym typom sú dotykové plôšky nahrádzajúce bežné koliesko.
Hide description
Was this information useful?
This form is for collecting Feedback Only. If you have any other inquiries, please our Customer Care team here.
Is something missing or displayed incorrectly? Let us know your suggestions so we can improve the website and customer experience.
Best Deals
1.
Mouse wireless, laser, 4000DPI, 7 buttons, touchpad instead of scroll wheel, suitable for right-handed people, bluetooth, black, two wheels, hyperscroll and user profiles
2.
Gaming mouse wired, optical, 0,98ms response time, 3200DPI, 7 buttons, monochrome, suitable for right-handed people, size L, USB, cable length: 1.8m, black
3.
Mouse wireless, optical, 1000DPI, 3 buttons, suitable for left-handed people, size S, USB, grey, miniature sensor
Myši
Wacom Intuos představuje jednoduché, intuitivní grafické tablety od osvědčeného výrobce Wacom. Velká...
Jistě sami uznáte, že k častému hraní her vám lépe poslouží kvalitnější myš než jen model za pár...
Obyčejnou herní bezdrátovou myš musíte často nabíjet. To ale díky novinkám společnosti Logitech už...
Trust Gaming je označení pro veškeré příslušenství pro hráče společnosti Trust. Patří sem vše od herních...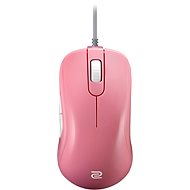 ZOWIE by BenQ S2 DIVINA PINK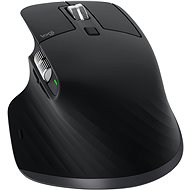 Logitech MX Master 3 Mid Black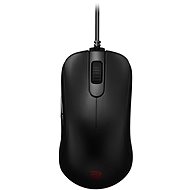 ZOWIE by BenQ S2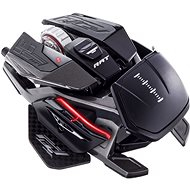 Mad Catz R.A.T. X3 Black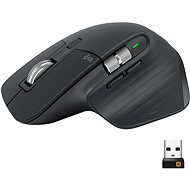 Logitech MX Master 3 Graphite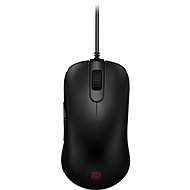 ZOWIE by BenQ S1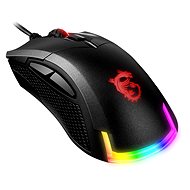 MSI Clutch GM50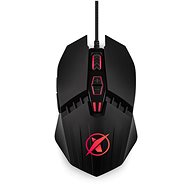 Niceboy ORYX M200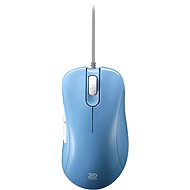 ZOWIE by BenQ EC1-B DIVINA BLUE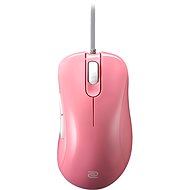 ZOWIE by BenQ EC2-B DIVINA PINK
Myši
In the category Myši on Alza.sk, we currently have a total of 663 products, which you can easily buy online and get quickly delivered. See all of your purchases and make orders on our easy-to-use app.
Enter product name
Note (link, Part number etc.):
Check out products sorted by price starting with the lowest price in the category cheap myši
Check out products sorted by price starting with the highest price in the category best sellers, best myši
You'll find products sorted by reviews starting from the highest ranked in myši reviews